Short answer:
Yes, you can. For short periods of time.
Read: The best strapless bras and bandeaus for breastfeeding
Longer answer:
You might live in strapless bras and bandeaus when you're not breastfeeding. And why not? They are comfy and easy to put on. And you get to wear strapless dresses, tank tops and camis without your bra straps showing.
But when you are breastfeeding, it's a different story. Your boobs are more needy.
So:
Can I wear a strapless bra while breastfeeding?
Check it out on Amazon
Yes, you can wear a strapless bra. There are even strapless nursing bras like the one above by La Leche League. But you can't wear a strapless nursing bra all the time.
Why not?
To answer this question, we need to look at how your boobs change during breastfeeding and what their extra needs are.
How do my breasts change during breastfeeding? And why strapless bras are not enough.
Breasts increase in size and weight
Your breasts not only increase in size but also fluctuate in size, especially in the first few months of breastfeeding. For the most part, your breasts will be larger and heavier. Strapless bras just don't have the ability to lift and support your breasts enough.
Without adequate support, you run the risk of back and shoulder aches as well as sagging breasts in the long run.
Nipple and breast sensitivity
Your breasts, and especially your nipples are exquisitely sensitive during the first few weeks of breastfeeding. Regular strapless bras are usually made of 'normal fabric' that might chaff and irritate.
You never think about milk leaking through your clothes until you're a nursing mom. Strapless bras are usually one-layered with no or minimal padding. They are often not enough to catch milk leaks.
What kind of bra should I wear while breastfeeding?
Glad you asked. I highly recommend nursing bras like this one:
Check it out on Amazon
Read about the benefits of nursing bras.
If you are used to strapless bras, you would probably feel more comfy with wireless nursing bras.
Check out my recommendations on the best wireless nursing bras.
Other options are nursing camis with built-in bras, bralettes and sports bras. Check out these great alternatives.
Check it out on Amazon
 Quick links: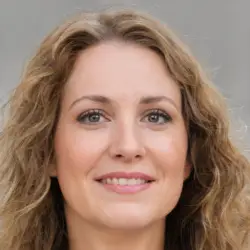 Latest posts by Sharon James
(see all)