Strapless bras are awesome. They are the most versatile piece of lingerie I own. From strapless summer dresses to spaghetti camis – I can wear them with anything.
But ever since I started breastfeeding, I began wearing wireless nursing bras (with straps) because my breasts got heavier and larger. Bandeaus were no longer supportive enough.
Having said that, you can still wear strapless nursing bras when the occasion (and top) calls for it. But not for too long. Read more here.
While there are not many strapless nursing bras on the market, I list our 4 favorites:
Comes in 4 sizes – S to XL to fit sizes 32A to 38D
I can attach removable clear straps for added support
It has pockets for removable pads to protect against nipple show through and milk leaks
The inner nursing frame can be flipped up from the bottom for easy and discrete feeding
Wireless and seamless for comfort
It's made from a soft nylon and spandex blend, giving me that  silky feeling
What I don't like about it:
Sizing runs small
It doesn't cater for large breasts
Best budget strapless nursing bra:
Check it out on Amazon
Fits sizes small to 3X-large (27.5 in – 42.5 in band size)
It's stretchy and the elastic holds pretty well
Removable soft padding
Made of a soft and comfy nylon/spandex blend
Machine washable for convenience
comes in up to 9 colors (solid and lace) to match your clothes
comes in packs of 3 – amazing value-for-money
What I don't like about it
There is no option to wear it with straps
The foam pads feel cheap and can sometimes flip
No nursing frame so there is a lack of support when breastfeeding
Check it out on Amazon
Fully adjustable 10 inch Velcro back panel to fit you snugly, no matter what size you are
Zip-in center panel in the front allows for 1 inch of side-to-side movement for proper positioning of breast pump flanges
4-way layering support keeps tight seal of breast shields
Machine washable
Fits all standard pump flanges from major brands – Medela, Spectra, Philips Avent etc.
OEKO-TEX certified to be free from harmful toxins
>10,000 5-star ratings on Amazon – it's one of the most popular pumping bras on Amazon
What's not so great about it:
It's too uncomfortable to wear for long periods of time
There is no nursing access
It's the only strapless combined nursing and pumping bra that I know of
Fits sizes 32A to 40E/42D
I can breastfeed and pump at the same time
Easy to breastfeed – just pull the bandeau downwards
It's stretchy and comfy
multiple hook and eye options and comes with bra extender
no zips, velcro or holes to cause irritation
compatible with most breast pumps
What I don't like about it
not supportive enough to wear for long periods of time
not strong enough to hold bottles in place properly
There are 5 hooks at the back to clasp, it would be impossible in the first 6 weeks when I was still sore from surgery. It's still a hassle.
Sizes run small
To wrap up
I thought the La Leche League Nursing Bandeau Bra was the best strapless nursing bra for its support, comfort and nursing features.
If you are not too fussed about having an inner nursing frame, you can also use your regular strapless bra or bandeau. Just make sure it is wireless and that it is strong enough to provide adequate support.
Quick links: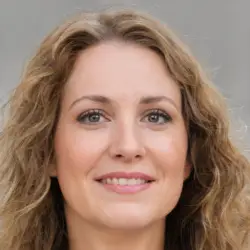 Latest posts by Sharon James
(see all)