Nursing bras are designed to allow convenient breastfeeding and to provide support for breasts through pregnancy and nursing. They are designed to fit a wider size range than normal bras are are usually more stretchy to accommodate fluctuations in breast size. 
Nursing bras can be classified into two broad categories: wireless and underwired (flexi-wired). Both wireless and flexi-wired nursing bras can be unpadded or have molded cups. There are also specialty nursing bras like nursing sports bras, strapless nursing bras and hands-free pumping bras.
Check out the 9 most popular types of nursing bras on the market: 
Wireless nursing bras
Most nursing bras are wireless for good reason. Breast fluctuations and engorgement is an everyday occurrence for new moms. Even 8 months down the track, I was still experiencing breast engorgement when my baby didn't feed on time. 
Wireless nursing bras reduce your risk of clogged milk ducts and mastitis. 
Instead of a cup wire, wireless nursing bras provide support by wide under-bust bands, double-layered cups and wide shoulder straps. 
The Cake Maternity Cotton Candy Nursing Bra is wireless but has a wide under-bust band and is made of thick, sturdy material: 
Read my reviews of the best wireless nursing bras on Amazon. 
Flexi-wired nursing bras
Underwired nursing bras are meant for seasoned breastfeeding moms whose breasts have stopped fluctuating in size. These bras are best for moms who are three to four months postpartum.
While wireless nursing bras are good enough to provide support for most moms, if you have large breasts or prefer more support, you can try wearing flexi-wired nursing bras.  
Just make sure it fits just right. If it doesn't, the wires can press on your breast tissue and cause clogged ducts.
The Cake Maternity Truffles Bra is an underwired nursing bra with soft and sexy lace. Read my detailed review. 
These flexi-wired nursing bras don't cause blocked ducts. 
Unpadded nursing bras
These nursing bras have thin cups without breast padding. Instead, they have pockets for you to insert breast pads if you want. They are comfy bras and suit new moms to the T.
Unfortunately, your nipples show through and if you're leaking, you get milk maps on your shirt. This is easily solved by inserting your breast pad of choice for protection.
The Bravado! Designs Body Silk Seamless Nursing Bra provides full coverage and support for moms with large breasts:  
Contoured nursing bras
Admittedly, I prefer contoured nursing bras over unpadded ones. I find them just as comfortable.
These nursing bras have molded cups that provide nipple protection and soak up milk leaks. They're stylish and offer more support during public outings.
I don't have to worry about remembering to insert breast pads and the padded cups never move around as removable breast pads tend to do. 
The Cake Maternity Tutti Frutti Bamboo Nursing Bra is one of my favorite bras. I'm done with breastfeeding and still wearing it! 
These are the best contoured nursing bras on Amazon.
Nursing sleep bras
Sleep bras are the comfiest, softest bras you can find on earth. These bras usually have pull-aside flaps so you don't have to fiddle with clips in the middle of the night. 
The downside? They are designed with less suspension and are not supportive enough to defy gravity. While great for sleeping, you'll need something more supportive when you're out and about. 
There are pockets in the Kindred Bravely Organic Cotton Sleep Bra for you to insert breast pads: 
Read my review on the softest sleep bras ever!
Nursing sports bras
If you're a sporty mom who goes jogging with her baby, nursing sports bras are your go-to. Their main aim is to provide superior support and prevent boob bounce. 
Nursing sports bras can also be worn throughout the day if you want more support than a regular wireless nursing bra can give.
The Cake Maternity Zest Nursing Sports Bras are one of the few nursing sports bras specifically designed for high impact activity like running and jogging. 
Check out the best nursing sports bras on Amazon. 
Looking for racerback nursing bras that are not sports bras? Check out this article.
Pumping Bras
While you can pump with any bra (or no bra), the only way to pump hands-free is with a dedicated pumping bra. Most pumping bras on the market now double up as nursing bras as well. 
The Cake Maternity Lotus Pumping Bra is my absolute go-to when I need to pump. It's a 3-in-1 hands-free pumping bra, nursing bra and sports bra. Read my detailed Lotus Bra review.  
Further reading: These pumping bras can be worn all day. 
Nursing bralettes
These are basically smaller, lighter versions of nursing bras. They have similar features but are not as supportive. 
The Oh La Lari Lace Nursing Bralettes are very pretty but only supportive enough for small breasts:
Strapless Nursing Bra
I am not a fan of strapless nursing bras as they don't provide enough support. However, if you need to wear them for a few hours with your strapless dress, go for it. There are a few strapless nursing bras on the market. 
But the truth is, you can probably wear your normal strapless bra or bandeau. Just pull it up or down to breastfeed. 
The La Leche League Nursing Bandeau is the only strapless nursing bra I recommend. Even then, you can probably just wear your regular strapless bra.  
If you're looking for a strapless nursing bra, read my review first. 
To wrap up
Just as there are different dresses for different occasions, so too are there different nursing bras for different needs. For some women, one really high-quality nursing bra could do the trick for sleeping, lounging, and going out. For most women, having several different bras and styles makes the breastfeeding journey much more comfortable.
Read my guide on how to choose the right nursing bra for your lifestyle.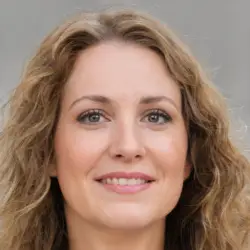 Latest posts by Sharon James
(see all)