The nursing bra woes of breastfeeding moms with large breasts are legendary. You want something that is  comfortable, supportive and ideally cute. But finding the right bra can be like looking for a knit on your child's scalp. Painful for all.   
If you think restrictive underwired nursing bras are the only bras supportive enough for your large breasts, think again. Wireless nursing bras can be everything that a big girl could want – comfort, support and style.
These are the best wireless nursing bras on Amazon:
What's good about it
Soft 4-way stretch fabric that molds to your body and stretches with fluctuations in your breast size throughout the day
Wide straps that don't dig into your shoulders
Wide under-bust band that gives more support to your back
Removable foam inserts to protect from nipple show-through and prevent milk leakages
Knit-in zones around cups to provide extra lift and support
Clip-down cups with A-sling support that you can maneuver with one hand
Full cups protect against boob spillage when you bend forward
Designed to fit up to band size 46 and J cup size
 Comes in 14 beautiful colors
What's not so good about it
Removable foam inserts tend to shift and crease easily after you fold it down to breastfeed
Side coverage could be better, some women have had side boob spillage
Cup sizes tend to run small so you might need to order a size up
Read this in-depth review of the Bravado! Designs Body Silk Seamless Nursing Bra
What's good about it
Seamless, wireless and made of material so soft you can wear it 24/7
Specifically made to cater for plus sized women from band sizes 40-46 and cup sizes D to G
Full cups to prevent boobs from falling out when you bend forwards
Removable padding to protect against milk leaks and nipple show-through
Easy-to-maneuver clip-down cups
Wide under-bust band for back support
Comes in 7 colours
What's not so good about it
Discrepancies in sizing and quality of fabric between the various colors
The removable pads can get displaced post-breastfeeding
Read the in-depth review: Motherhood Maternity Plus Size Seamless Clip Down Nursing Bra Review
What's good about it
Made for heavier breasts
A-frame sling for discreet breastfeeding in public
4-section soft cup for better support
Side panels to prevent 'side spill'
Wireless but still offers great support with full inner circle frame and wide underband elastic
Fits up to a whopping N cup!
Moisture-wicking fabric to  keep cool
Full coverage lining for extra support
What's not so good about it
Due to lack of padding, some breasts can look 'cone-shaped'
Comes in only 1 colour – nude
Clasps difficult to undo and reclip with one hand
The company recommends hand wash only
* There is an underwired version of the Goddess Keira Bra so be careful which model you click on
What's good about it
Fits up to cup JJ
It has enclosed seams and is wireless, ensuring no skin irritation
Soft micro-fibre cups made from moisture wicking fabric to prevent boob sweat
Generous side coverage, avoiding side-boob
Adjustable with 4 hook and eye closures
What's not so good about it
Due to the moisture wicking fabric, you will need to use nursing pads if your breasts are leaking milk
Cup sizes run small. Consider ordering a cup size up.
The bra is unlined and its material can pucker at the front, causing 'cone boobs' in some women
What's good about it
Designed specifically for moms with breast sizes E cups and above – fits up to size 42I
Mom's Choice Award winner
Pull-aside soft flaps for easy late night feeds even when you're half asleep
Has longer straps to fit around larger breasts, great if you have a taller frame or need extra length
Comes in 8 pretty colors
Ultra-soft, stretchy and breathable fabric (92% rayon of bamboo, 8% spandex) for a comfy sleep even in summer
Easy pull on style without hooks or snaps
What's not so good about it
Fabric can stretch over time causing breasts to fall out during sleep
For more options, read the 5 best (and only) sleep bras for large breasts that I recommend
Further reading: The 7 best nursing bras for sleeping like a baby
If you're not convinced about sleep bras, read Should you wear a nursing bra to bed when breastfeeding?
What's good about it
Bralette designed specifically for larger breasts, fitting cup sizes D to G
Made of flexible material that can stretch and grow with your breasts
Sheer black lace and a satin underbust makes it look and feel luxurious on your skin
Side sling for side-boob support
No back fasteners – pull over style
Come in a multi-fit style so you don't have to be as accurate with size measurement
Has matching briefs
What's not so good about it
There are no back adjusters so this is not a bra that will grow with you through pregnancy, buy it when your band and cup sizes are stable
What's good about it
Supremely comfy bra that is perfect for new moms to bring to hospital with you and for sleep
Made from organic cotton – great for when you're recovering from surgery or have skin sensitivities
No underwire, pull-aside nursing access
No hooks or snaps, pull on style
Designed for women wearing E-G cup
Stretchy cups can accommodate fluctuating breast sizes easily
What's not so good about it
Breasts can fall out at the side while sleeping
Cup sizes run big so consider ordering down a size
Material can stretch over time
Only fits up to G cup
What's good about it
Made from super soft sustainable bamboo to keep you dry and comfortable
Wire-free for comfort
Pull aside cups for late night feedings
Racerback design to ensure the bra stays put during sleep
Moisture wicking cups and concealed pockets for breast pads
Oeko-Tex® standard 100 certified materials, ensuring you are safe from harmful chemicals
What's not so good about it
What's good about it
Wireless and seamless to prevent digging and chafing of sore breasts
Racerback design to hold bra in place and so straps never slip down
Adjustable shoulder straps
Beautiful lace back – no practical function but it looks great!
One-handed clip-down cups for nursing ease, especially when in public
Side sling for breast support while nursing
no clasps or hooks to irritate skin
removable padding to provide separation and shaping of breast and provides a smooth silhouette under t-shirts and tanks. Also protects against milk leaks.
What's not so good about it
removable pads can get displaced
only fits up to breast size 44E
What's good about it
Easily slipped on over your nursing bra
Fully adjustable 10 inch Velcro back panel
Zip-in center panel in the front allows for 1 inch of side-to-side movement for proper positioning of breast pump flanges.
4-way layering support keeps tight seal of breast shields.
Machine washable
Fits all standard pump flanges from major brands – Medela, Spectra, Philips Avent etc.
What's not so good about it
The velcro wears off over time
Can unravel at seams with use
Supposed to fit up to J cups but even though band sizes good, cups run small
What's good about it
No.1 bestseller on Amazon.com!
Adjustable straps
Easy pull aside cups for night feedings
Seamless back for a smooth outline under t-shirts
Made of soft stretchy fabric
Comes in packs of 3 for a very affordable price
What's not so good about it
Made from synthetic fabric so it's less 'breathable'
There is an initial chemical smell to the bra
Cup sizes run small so buy one size up
The cup padding can get lumpy after a few washes
Why should breastfeeding moms with large boobs wear wireless nursing bras?
Infinitely more comfortable than underwired nursing bras when your boob are engorged and sore
Prevent complications of clogged milk ducts which can lead to mastitis
Easier to find a good fit compared to flexi-wired nursing bras
Further reading: How many nursing bras do you need? Also read When to start wearing nursing bras (and why).
What should you look for in a good wireless nursing bra if you have big breasts?
sturdy fabric that stretches and contracts easily with fluctuations in your breast size and rib cage
encapsulated cups to separate and lift your boobs so they are not squished together
wide padded straps that don't dig into your shoulders
thick under-bust band for better support
clip-down cups with A-sling support that you can maneuver with one hand
a good fit – the bra should sit flat on your body with no breast spillage, side boobs, bulges or pinching.
To wrap up
These nursing bras were my favorites based on the specific needs of breastfeeding moms with large breasts. None of the bras fulfill all criteria but no bra is perfect. If you're post-breastfeeding and still looking for wireless bras, these bras were picked as the best wireless bras by Lembrassa.
Quick links: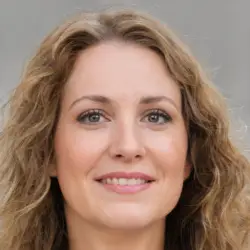 Latest posts by Sharon James
(see all)