We all know the usual arguments for wearing a good nursing bra. But what if you can't find a nursing bra that you like? Or you just don't want to wear one?
I'm breastfeeding my second baby and have a few good nursing bras I depend on. It's still nice to have some alternatives for those times when I get sick of my boring bras.
We all know breastfeeding and a new baby is taxing, emotionally and physically.  It's really important you choose something that works for you so you can feel comfortable using it on a daily basis.
Let's look at your options if you don't want to wear nursing bras:
Bralettes
These gorgeous things are the closest you can get to feeling like you're not wearing a bra at all. Think of bralettes as non-wired, non-padded bras – you get comfort and support without feeling caged in.
Bralettes used to be a one-size-fits-all gig but now come in a variety of styles and sizes.
Check out these beautiful bralettes:
Check it out on Amazon
This Calvin Klein bralette is made of  90% cotton and 10% elastane  which means it is breathable and stretchable enough to accommodate fluctuations in boob size. It also has adjustable shoulder straps and a back double hook-and-eye closure. The triangle cups makes it easy to pop a boob out for a quick feed without having to deal with snaps or clasps.
Check it out on Amazon
This sexy bralette by Oh La Lari is actually made for breastfeeding. Instead of scooping a breast out, you can unclasp a lacy cup with one hand for nursing. The cups are also lined with removal pads for added support and breastmilk leakage protection.
What I don't like about bralettes for nursing
Bralettes don't offer as much support as nursing bras, especially if you have large boobs. Read my recommendations for the best nursing bras for women with large breasts.
Bralette cups are non-structured and show my nipple outline clearly, especially when they are engorged. Some women also get cone boobs.
Bralettes need to fit super well to be effective support underwear. Once it stretches (which can happen over just a few machine washes), it doesn't sit firmly on your back and chest anymore.
Check out the 7 best nursing and maternity bralettes on Amazon.
Wireless regular bras
With progressive manufacturing technology and new smart fabrics, non-wired bras are now as supportive as their wired cousins. If you're breastfeeding and want to wear a regular bra, you'll need to wear wireless bras as underwires can cause issues like clogged milk ducts and mastitis.
Check it out on Amazon
Just because these Genie bras are super cheap doesn't mean they are any worse than more expensive bras. These slip-on t-shirt bras have no hooks, seams or wires for all-day (and all-night) comfort and the nylon and spandex Everlast fabric is super soft and conforms to your body.
Check it out on Amazon
The Bali bra comes in 54 beautiful colors and has special knit-in zones for extra support. The seamless 4-way stretch fabric accommodates fluctuations in breast size easily.
Check it out on Amazon
The Delmira wire-free full coverage bra has a front closure for easy breastfeeding. The X-shape back reinforcement helps support your milk-laden breasts and supports your back. Recommended for women with large breasts.
What I don't like about wireless bras for nursing
It's not as convenient to breastfeed with a regular bra compared to a nursing bra, especially in public. You can't just pop a breast out from underneath.
I can undo my nursing bra with one hand to breastfeed but need 2 hands to manage a regular bra.
It's harder to find a wireless bra with added support for heavier breasts.
Unlike nursing bras, most regular bras don't come with bra extenders.
Sports bras
Pregnancy and breastfeeding makes your breasts heavier. Having a reliable sports bra to hold everything in place when you are exercising becomes very important. Some women I know even wear sports bras throughout pregnancy and breastfeeding for additional support and comfort. Many brands now offer excellent nursing sports bras but if you are looking for a regular sports bra, check these out:
Check it out on Amazon
This cool sports bra is designed to hold your breasts in place for running. The bonded underband offers great support without digging in. It's also made of 4-way stretch material to accommodate breast size changes.
Check it out on Amazon
The Juno Bra has a uni-cup to support your breasts while holding them in place. The special sweat-wicking fabric and mesh ventilation allow for breathability especially during warm summer days.
What I don't like about sports bras for nursing
Again, sports bras are not as convenient as nursing bras. However, nursing sports bras have the best of both worlds.
I find most sports bras too constricting and sweaty, especially when my breasts and breasts are sensitive from nursing.
Call me old-fashioned but I feel sports gear, including sports bras, should only be worn during sports.
Camisoles with built-in bras
Camis with built-in bras provides a way for you to go braless. However, if you have larger breasts, they don't offer much support. I'm a fan of the cami for sleeping but not for daily wear.
Check it out on Amazon
This stretchable cami will grow with your belly and breasts throughout pregnancy and breastfeeding, It also has drop-down cups and nursing clasps you can undo with one hand.
Check it out on Amazon
The affordable Hanes cami is super-soft and stretchy for maximum comfort. While not technically a nursing cami, you can easily pull down the adjustable spaghetti straps for easy breastfeeding.
Check it out on Amazon
This eco-conscious PACT cami is made from 95% organic cotton sourced from Chetna Organic, a small community of family farms in India. It's super affordable as well!
Further reading: The 7 best nursing tanks with built-in bras
What I don't like about camis with built-in bras for nursing
Camis don't offer enough support to heavy nursing breasts when gravity is at play. As I'm terrified of being left with sagging breasts, the only time I wear camis is at night for a comfortable sleep.
Camis are not for women with large breasts, for obvious reasons.
Camisoles need to fit just right for the bra shelves to offer enough support and protection from breast milk leakage. Once the cami stretches, it loses its functionality,
Regular camis don't have drop-down cups for convenient breastfeeding.
Nursing tanks
Nursing tank tops offer the best of both worlds with allowing you to go bra-free and being able to breastfeed in public discreetly while looking great! There are so many to choose from but these are my favourites:
Check it out on Amazon
This soft and stretchy cami was a Mom's Choice Gold Award Winner and is perfect for wearing all day and all night. It also comes in Busty Sizes for bigger breasts.
Check it out on Amazon
This comfy Glamourmom nursing tank is made of 92% eco-friendly cotton and has a light mesh liner that holds nursing pads in place. This is a great option for moms who leak breast milk.
Check it out on Amazon
This BRAVADO! Designs Nursing Cami is made of 4-way stretch fabric to accommodate your growing body. It also has a full drop-away cup to provide maximum skin-to-skin contact while nursing.
What I don't like about nursing tanks
Nursing tanks don't offer enough support compared to nursing bras, especially for women with large boobs.
As with camisoles, your nursing tank needs to fit snugly for it to work.
Read: The 7 best nursing tank tops for large breasts
Nursing sleepwear
Who would have thought nursing sleepwear can be so fashionable and sexy? These PJs definitely beat my t-shirt and shorts combo.
Check it out on Amazon
The Davy Pajamas was one of the finalists in the Mother & Baby Awards and is incredibly comfortable. The ruched top is stylish enough to be worn throughout the day for lounging and even paired with jeans for an outing.
Check it out on Amazon
This comfy BOOB nightdress is made of 94% organic cotton and has a covering fold which can be lifted up easily for night feeds.
Check it out on Amazon
I would wear this sexy number even if I wasn't breastfeeding! It has all the usual bells and whistles of other nursing gowns. The nightgown also has a flattering empire waist which allows comfortable room for your post-partum belly. What more can a new mama ask for? Except sleep.
What I don't like about nursing sleepwear
What is there not to like? They are awesome! I would wear these through breastfeeding and beyond.
DIY nursing bras
I can't even sew a button. There is no way I'll attempt this but the concept is good, Why waste money on a bra you might only use for a few months when you can make your own. There are lots of tutorials floating around but my two favorites are:
Go braless
There is nothing wrong if you want to go braless, especially at night. It's a lot more comfortable to sleep without a bra and makes it easier to breastfeed at night when you can barely keep your eyes open. Moms who have breast milk leakage lay a crib pad or towel under them to catch the milk.
Word of caution: If you are planning to go braless in the day, the pull of gravity on your heavier milk-laden breasts might cause back and neck aches as well as premature saggy boobs. This is more likely to happen if you have large breasts, just two of the many problems associated with large breasts.
To wrap up
Are nursing bras really necessary? Of course not! Nursing bras are specifically made for extra support, comfort and convenience. But there are plenty of alternatives. What matters most is how comfortable you are with your choice.
Looking for a nursing bra but not sure where to start? Learn all you need to know in this in-depth guide: how to choose the right nursing bra.
If you are looking for great nursing bras, read my guides on the best nursing bras and the best nursing sports bras.
Many of the nursing bra alternatives mentioned in this article are part of the Amazon Prime Wardrobe where you can try before you buy with free returns up to 7 days. Go to Amazon for more details. Regardless, before you buy any clothing online, make sure there is a good return policy in place in case the product doesn't fit.
If you found this article helpful, I would love for you to share it with other moms who might be looking for alternatives to nursing bras too.
Could you have given up on nursing bras too early? Check out the best nursing bras on Amazon.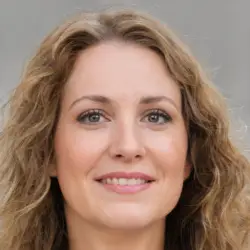 Latest posts by Sharon James
(see all)