Even though your first few weeks as a new mom might be spent shuffling around at home like a zombie, at some point you will feel the need to start moving again.
This is where the problems start.
Choosing a sports bra while you're breastfeeding is not as easy as it seems. Your breasts will be larger after pregnancy and breastfeeding, so you should go with a bigger cup size. You also need to make sure your breasts are well-supported and not bouncing all over the place without being so compressed that you get clogged ducts. Nursing sports bras are the answer to your woes. 
While you can wear regular sports bras when exercising, there are nursing sports bras made specifically to support your breasts during physical activity. These are the features you should look out for in a nursing sports bra:
Great support
How much support you need from your nursing sports bra depends on what activity you are wearing it for. For low impact activities like yoga and pilates, you might even get away with wearing a regular everyday nursing bra. However, if you are running, jogging, or doing anything that involves breast-bounce, choosing a nursing sports bra with superior support is a must to prevent discomfort and breast sagging.
These are the supportive features to check for:
wide under-bust band to support your breasts without an underwire
racer-back design to help lift your breasts and keep the straps from falling down
wide shoulder straps to disperse weight on your shoulders
good quality fabric that not only stretches to accommodate fluctuations in breast size but also springs back into shape easily.
Double layers in the cups to help support your breasts
high cups to hold your breasts to your chest wall. This prevents painful breast-bounce.
Comfort
I never had breast pain until I started breastfeeding. Even without engorgement, my breasts still felt heavy and achy. My nipples were sore from my baby clamping down too hard on them. I had really comfy nursing bras but I knew that if I were to spend any amount of time exercising, I'll need comfy nursing sports bras too.
I found these features to be most important for comfort:
Made of wicking fabric to work sweat away from your breasts – the last thing you need is inter-boob sweat.
Seamless and made of smooth material that prevents chafing.
Straps that don't bite into your skin or fall off your shoulders
Stretchy fabric in the cups that is not so tight that it causes painful breast compression.
Prevent clogged ducts
It's a catch 22. I wanted to have the best breast support when I was exercising. This meant a sports bra that would hold my breasts inwards and towards my chest wall. There is no such thing as a loose sports bra.
However, when I was breastfeeding, any little bit of compression in the wrong place can lead to painful clogged ducts.
Nursing sports bras are specially designed for active breastfeeding moms to reduce the chances of this happening. Unfortunately, this comes at a cost.
Nursing sports bras have a bit more give when it comes to fabric-stretch. They will never be as supportive as regular sports bras. If you have large breasts or find that nursing sports bras are not supportive enough, you might need to choose regular wireless sports bras.
Just make sure you change out of them as quickly as you can after exercising. Your breasts still need the pampering of a soft nursing bra the rest of the time.
Best nursing sports bras
This is my favorite nursing sports bra for low-impact activities:
The Body Silk Seamless Yoga Bra is specifically designed for low impact activities like yoga and walking. The soft, seamless 4-way stretch fabric provides maximum comfort and molds to your body. You can also convert the normal 'U' back style to racerback for tank tops. It comes with removable foam inserts for nipple and milk-leak protection.
This is my favorite sports bra for high-impact activities:
The Zest Nursing Sports Bra is made specifically for high-impact activities. The molded cups separate your boobs so you don't sweat between them, the wide padded straps disperse weight on your shoulders, and it is made of smooth spacer material to reduce friction and wick moisture away from your body. The high-impact flexi-wire and molded cups also minimize bounce and give lift and shape. It's great for moms with large breasts who need a more supportive sports bra.
If you intend to pump when you're out and about, this is my all-time favorite combined sports bra, nursing bra and  hands-free pumping bra:
I wear my Lotus Pumping Bra a lot when I'm out and needing to pump. It allows me to feed my baby, exercise, work, run errands and pump without needing to swap bras. Love it! However, it's only supportive enough for low-impact activities so bear that in mind if you're going for this nursing/pumping sports bra.
Read my detailed review of the Lotus Pumping Bra. I show you what it looks like after 1 year of wear.
For moms with large breasts, even though the Enell Sports Bra is not a nursing sports bra, it's wireless and has a hook-and-eye front closure which makes it relatively easy to breastfeed. It fits snug but you need it to be tighter to support your breasts and prevent breast-bounce.
Check out more nursing sports bras for large breasts.
To wrap up
Keeping active is a critical part of maintaining your sanity while breastfeeding. Not having the right bra to exercise is not an excuse. The nursing sports bras I recommended above are only a few of the awesome options out there.
Check out my review of these nursing sports bras.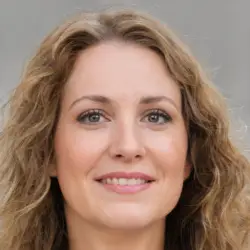 Latest posts by Sharon James
(see all)