Sports bras are the bomb. They are amazingly supportive and trendy. You may even wear crop sports bras as exercise tops. I used to live in sports bras on the weekends.
This changed when I got pregnant and became a mom. While I love my sports bras, they felt way too restrictive and were painfully uncomfortable.
Yes, you can wear sports bras but only while exercising. However, if you wanted to, you can wear nursing sports bras throughout the day and night.
Let's take a deep dive:
Why can't I wear a sports bra while breastfeeding?
You may be wondering why I'm so against sports bras when they are so versatile and supportive. 
Sports bras are made for extra support
That's good isn't it?
While extra support is great for nursing boobs, sports bras provide support via sturdy, non-stretchy material and breast encapsulation.
What this means is when your boobs enlarge (or fluctuate) in size, sports bras become too small and restrictive. At best, you feel discomfort. At worst, it causes clogged ducts and mastitis.
Sports bras have moisture-wicking fabric
That's great too. And admittedly, many nursing sports bras are made of moisture-wicking fabric as well.
The main issue with moisture-wicking is that if your sports bras are not padded, milk leaks will go straight through your sports bra onto your top.
Compression fitting is great for minimizing bounce. This is exactly what you want when running.
When you're breastfeeding, compression fitting is uncomfortable and restrictive. Squashing your bigger boobs will also give you uni-boob.
Not convinced yet?
Can wearing a sports bra cause mastitis?
Yes. Enough said.
Regular sports bras put constant compression and pressure on your breasts. This inevitably leads to clogged ducts and mastitis.
It's worse when you wear underwired sports bras.
Can wearing a sports bra reduce milk supply?
Yes. Unfortunately, clogged ducts, engorged breasts and mastitis are not only very painful but also send negative feedback signals to your milk-producers (the alveoli) to reduce milk production.
That is the last thing any mom wants.
There is a better way:
What can I wear during sport while breastfeeding?
If your breasts are pretty stable in size (usually after 8 weeks) and you would like the extra support, wearing a regular sports bra while exercising is fine.
But don't wear regular sports bras throughout the day for the reasons above.
A better option is to wear nursing sports bras. You can wear these bras throughout the day (and night) if you want.
Nursing sports bra vs sports bra
Nursing sports bras are like sports bras on steroids with additional features:
made of stretchy but sturdy material to not only support heavier breasts but accommodate fluctuations in breast size
easy drop-down cups for convenient nursing – imagine trying to pull your sweaty sports bra up (or down or off) while your baby is crying for milk. Unnecessary stress that you can do without.
Removable padding to catch milk leaks
Usually wireless but with extra support features like thick under-bust band, wide straps, racerback design etc.
Check it out on Amazon
Read: The best nursing sports bras on Amazon 
Benefits of nursing sports bras
Nursing sports bras give you the best of both worlds. They provide the breast support that only sports bras can coupled with the stretchiness and convenience of nursing bras. 
Check it out on Amazon
Can be worn throughout the day and night
As nursing sports bras are stretchy and wireless, they are supportive and comfy enough to wear throughout the day and night without causing discomfort or clogged ducts.
Plus, you can breastfeed in them at the drop of a cup.
Most nursing sports bras look trendy and cool. You can even wear them as crop tops in place of your regular exercise tops.
Plus, many nursing sports bras have encapsulated flexible cups to separate and lift heavier breasts. No uni-boobs!
As with all nursing bras, nursing sports bras are specially designed for the breastfeeding mom with comfort being a high priority.
The material used in nursing sports bras are usually soft and smooth. Cups are usually lined with cotton to prevent nipple chaffing. Often there are no internal seams to rub on tender breasts.
Check it out on Amazon
Are there any negatives to nursing sports bras?
Unfortunately yes. Nursing sports bras will never rival regular sports bras when it comes to breast support during high impact activities.
So if you are doing lots of running, jumping or other bouncy activity, you might be better off wearing a good quality regular sports bra during that particular time and changing out of it after.
Moms with very large boobs might also find regular sports bras more supportive, even during low impact activity.
To wrap up
You must be convinced by now that nursing sports bras are the way to go, especially if you like wearing sports bras throughout the day.
Check out these amazing nursing sports bras.
Quick links: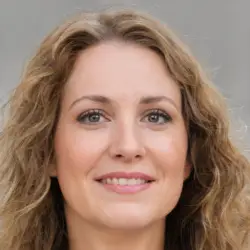 Latest posts by Sharon James
(see all)