You may not know what to expect during labor and delivery but you can be assured that you will feel more at ease on your special day if you are wearing comfy clothes. 
Any woman who has undergone labor can tell you that it was the hardest thing she has ever done. Labor comes with a lot of pain, sweat, and intense emotions.
Make sure what you are wearing (or not wearing) is not adding to your distress.
Let's take a deep dive:
Important points to consider when thinking of what to wear during delivery
You should be comfortable. Make sure you choose something that is light, loose and free.
It should provide easy access for fetal heart beat monitoring and dilation checks.
It should not be too long that it gets in the way. Knee-length is ideal.
You should be able to expose your upper chest and breast for skin-to-skin contact and breastfeeding easily.
Being comfortable during labor should be your number one priority. What you wear during this time is important and can mean a whole lot for your birthing experience.
These are the most popular options for what to wear during labor:
Hospital Gown
As most women go to the hospital for delivery, a hospital gown is automatically issued on admission. A standard hospital gown is usually a one-size-fits-all with ties at the back.
Honestly, it is not pretty and may leave you exposed behind and in front.
But there are many good reasons to wear  a hospital-issued delivery gown:
You don't have to worry about dirtying it. Giving birth is messy and with hospital gowns, use as many as you like. A fresh one is readily available.
They are free.
That's less one item to pack in your small hospital bag
They provide easy access for nurses to monitor mother and baby when needed
The tie-back makes it easily accessible in case an epidural is required
Great for skin-to-skin contact and breastfeeding immediately when baby is born
While many hospitals require you to wear a hospital gown during delivery, most of them do not have a problem with you bringing your own.
Wearing your own hospital gown gives you the best of both worlds.
Store-bought hospital gowns have all the important features of a hospital-issued gown but allows you to feel and look more comfortable and stylish.
Plus, they are not expensive and can be reused if you have another baby. Some even double up as a nursing night gown.
Check it out on Amazon
Read: The 7 best hospital gowns for delivery
Maternity Gown
It is amazing how beautiful and modern maternity gowns are now a days. Many maternity gowns are made of breathable, soft material to soothe your skin.
Unlike hospital gowns, these gowns don't usually have open backs. So when going up and down hallways, you know you are covered properly and don't have to worry about flashing anyone.
Maternity gowns come in many different designs, colors and prints.
But I reckon the best part about them is that you can wear them throughout pregnancy, in hospital, and even post-partum while your body slowly goes back to your non-pregnant shape. Talk about value-for-money.
The Ekouaer Maternity Dress comes in 22 different colors, has a large V-neck for skin-to-skin contact and is short so it's easy to hike out of the way.
Maternity Robe
Maternity robes are great choices if you don't want to wear anything restrictive. Robes provide you with some decency but do not get in the way of when it's time for dilation checks or fetal heart rate monitoring.
I love robes for the soft, fuzzy comfort they give me. The best part about wearing a robe is you can even decide not to wear anything underneath. Being as comfortable as possible is the goal.
Miracle Baby designed a special 4-piece matching set – 100% cotton maternity robe with matching swaddle blanket, baby hat, headband and receiving blanket. How cute is that?
Check it out on Amazon
Nursing nightgown
Labor can be short but most times can be very, very long. A nightgown can be something familiar and light to wear during this time. Through tears and sweat, your nightie is with you all the way. Since they are light, carrying 2 or 3 won't take up much space in your delivery bag.
Choose a short nightgown so it doesn't get in the way. A buttoned-down nightgown would come in handy as it just opens at the front when needed and doesn't leave you feeling too exposed.
Halter tops or spaghetti straps are also ideal as you can just untie the top or shrug your straps off quickly to place your baby on your chest.
Long t-shirt
A long, roomy cotton t-shirt feels like home. You could even use your husband's t-shirt if he lets you.
Cotton is cool and absorbent when you get hot and sweaty. Short sleeves would also be ideal.
Wear an old one or buy a cool new one with a matching baby romper:
There's even one for dad:
 Check it out on Amazon
Go naked
When all else fails your birthday suit will suit you just fine!
Deciding to bare all during labor might not be every woman's choice but is not uncommon.
If you have sensitive skin, your sensations are heightened during labor and delivery. If you feel that having anything on is too restrictive, everything can go off.
Labor rooms are very private spaces. You do what you need to get the job done.
Maternity bikini / tankini / cami top
If you feel that you don't want to take it all off, a bikini top will provide a little top coverage but at the same time give you the freedom that you need.
You can decide to wear only a top and cover your bottom half with a sheet or blanket.
If you decide on a water birth or want to take a quick shower during labor, you don't have to worry about disrobing.
Check it out on Amazon
A tankini top basically works the same way as a bikini but provides more coverage.
Further reading: What should you wear during a water birth?
You could even wear a nursing cami or tank top, like the BOOB Design organic cotton nursing tank.
 Check it out on Amazon
Read:The 15 Best Nursing Tanks and Camis on Amazon
Nursing Bra
A nursing bra is always a great choice during labor when you do not want to be restricted by clothing. Chances are that you were already wearing a nursing bra during pregnancy and it is just a continuation of something that is comfortable and familiar.
The best part about wearing a nursing bra for delivery is when baby comes out, you can easily get your breasts out for baby to latch immediately.
Check it out on Amazon
Read: The 5 best bras for labor and delivery
To wrap up
Labor can be difficult and scary. Being comfy and feeling more like yourself goes a long way. Don't settle for the frumpy hospital-issued gown.
Wear what your heart desires. Delivering a baby might be the hardest thing you've ever done but you'll look back at the memories later with joy in your heart.
Quick links: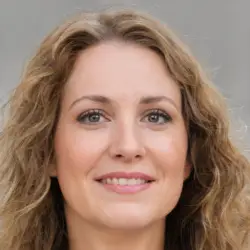 Latest posts by Sharon James
(see all)