Breastfeeding can be a great way to nourish your baby, but it can also be challenging if your breasts are saggy or droopy. Some women who have large breasts sag after they give birth. This is because their breast tissue has lost its elasticity.
If you have sagging breasts, there are a few things you can do to make breastfeeding easier for you and for your baby. The two more important are to wear a supportive A-frame nursing bra and to find a position that works for the both of you.
Let's take a deep dive:
Can I breastfeed if I have sagging breasts?
It's perfectly normal for some moms to have breasts that are saggy after giving birth. Don't worry, you can still breastfeed your baby even if you have droopy breasts. Sagging breasts don't affect milk supply but it can make positioning a little more difficult.
Here are some tips to help you breastfeed successfully:
Tips to help you breastfeed your baby even with sagging breasts
Breastfeeding can be challenging for any mother, but it can be even more difficult if your breasts are droopy. Sagging breasts are a common problem, but that doesn't mean you can't breastfeed your baby.
Here are some tips to help you:
Wear a supportive nursing bra
Wear a supportive nursing bra. A wireless nursing bra that is specifically designed for busty moms offer better support than regular nursing bras. Choose one with a full cup. (Check out my review of the most supportive nursing bras for large breasts)
Check it out on Amazon
A nursing bra with underwire can help support your breasts. It's important to wear one that fits well. Otherwise it can compress on breast tissue and cause clogged ducts. (Check out my review of the best flexi-wired nursing bras)
Check it out on Amazon
Wear a nursing bra with an A-frame sling instead of a side sling so your breasts are held up during breastfeeding. This will help keep them in position for nursing. (Check out my review of the best A-frame nursing bras)
Check it out on Amazon
Check it out on Amazon
Find the right position for you
Experiment with different positions to find the right one for you and your baby. Here are some positioning tips:
Use the C-hold. This is one of the ways you can hold your breast to help your baby latch on properly.

Sit back with a straight posture while holding your baby in your arms. When you sit back, your back and chest muscles will pull your breasts tauter, making it less saggy. 

You can also try the football hold if that's easier for you. 

Try lying down or reclining as it can make it easier to get your baby to your nipples.
Position your baby so their head is directly below your breasts when breastfeeding.
If you're finding it hard to see your baby's mouth and your nipple, breastfeed in front of a mirror.
Use lactation aids
Use a nursing pillow to help support your breasts while breastfeeding.
Check it out on Amazon
There are even elevate nursing pillows that you can adjust as you need.
Check it out on Amazon
General advice
How to prevent breasts from sagging after breastfeeding?
Breastfeeding can be a life-saving experience for both mother and baby. However, breastfeeding can also cause sagging breasts. If you want to prevent your breasts from sagging after breastfeeding, make sure you are supporting your breasts well, maintain a healthy weight and keep well hydrated.
Read my article on how to prevent sagging breasts after breastfeeding for a deep dive.
To wrap up
Breastfeeding with sagging breasts is perfectly possible. The most important thing is that your baby is properly latched on, which can be achieved with proper positioning and support. If you are having trouble breastfeeding because of your sagging breasts, don't hesitate to ask for help from a lactation consultant or your doctor.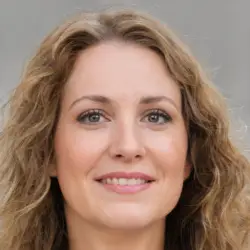 Latest posts by Sharon James
(see all)