When I look back on those hours in the birthing suite, I can't remember much of what happened. It must be nature's way of ensuring survival of the species. If moms can remember how painful and torturous labor and delivery was, no one would ever get pregnant again.
What I do remember were the emotions. There was frustration, fear, even anger. There was also excitement, happiness, and anticipation. One thing is for sure, the whole room was charged with heightened emotions.
I wore a nursing bra but didn't even notice that it was on.
And that's how it should be. Let's take a deep dive:
What to look for when choosing a bra for labor and delivery
it needs to be so comfy that you don't notice you have it on. This means no seams, no clasps, no hooks and definitely no wires.
Soft, stretchy fabric that breathes well
Flaps that are easy to pull-aside. Don't wear nursing bras with clip-down cups no matter how easy they are to use. You won't be in the frame of mind to fiddle with clips.
Racerback or pull-over design so you don't have to deal with straps falling off your shoulders
Fits just right – If it's too big, it might move around. If it's too small, it will feel restrictive. (Read: How to buy a nursing bra that fits you perfectly)
I think these are the best labor and delivery bras. I'll tell you why:
Sizes range from S to 3X to fit 34B to 46DDD
It's made of soft, breathable cotton with a bit of Spandex thrown in for stretch
It's a pull-on design with no irritating wires, hooks or snaps
The wrap front makes it easy to pull aside the flaps for skin-to-skin contact and that first breastfeed.
Pull-over design
Great value-for-money
What I don't like about it
If you have a long torso, the bra might be too short for you
Sizes run small.
Designed specifically for E cups and above. Sizes go up to XX-large (42I)
made of super-soft organic cotton so it's comfier and safer for babies to nuzzle into
expanded fabrics in the cup for additional coverage
longer straps to fit larger breasts – great for moms with a longer torso or taller frame
Pull-over design for snugness
No wires, hooks or clasps
Good value-for-money
What I don't like about it
cup sizes run big
the straps are too long for petite women and moms with smaller breasts
Why I love the French Terry Sleep Bra
Caters to women from size 28B and upwards. However, if you were an 'A' cup, they would still fit fine.
Mom's Choice Award winner
Pull-aside soft flaps for easy breastfeeding
no hooks, clasps or wires
Comes in 5 pretty colors
Made of ultra-soft, breathable bamboo
Easy pull on style
What I don't like about it
Best labor and delivery bra for moms who plan to pump in hospital: Cake Maternity Lotus Pumping Bra
You can use it as a nursing bra and a hands-free pumping bra
It comes in sizes XS – XL which caters to moms from bra size 30A to 42E. There is even a busty option.
It is made of soft, stretchy fabric, seam-free and wireless.
Pull-on racerback design for ease
You can wear it without a top during delivery
It is compatible with most pump brands – Spectra, Medela, Tommy Tippee, Avent, Pigeon, NUK, Minbee and Chicco.
Comes in 5 cool colors.
OEKO-TEX certified so you know it doesn't contain harmful toxins – safer for mommy and baby
What I don't like about it
It starts of feeling a bit tight. Make sure you break it in first before the big day
on the pricier side
Read my detailed Lotus Pumping Bra review.
Remember your softest, snuggest merino wool jumper? This is better.
Keeps you warm in the cold hospital but is  light enough to be breathable when you're sweating in the throes of labor
Pull-on design with no hooks, clasps or wires.
Easy pull-aside flaps
Organic Merino wool comes from merino sheep that have been raised naturally. No chemicals are used in the wool processing.
Certified GOTS and OEKO-TEX Standard 100 so you know its safe from harmful chemicals
What I don't like about it
It's really expensive for a nursing bra. You can buy other sleep bras that are almost as comfy for half the price. Having said that, we know Merino wool is expensive so the higher price point is expected.
To wrap up
You would have noticed that all the labor and delivery bras I listed were sleep bras. That's because sleep bras are the comfiest things ever. The best part about these bras is that you can also use them during your hospital stay and throughout your breastfeeding journey. Some moms continue to sleep in them years down the track.
Make sure you choose a really comfy bra for labor. It's as important as knowing when to shave after delivery. 
Quick links: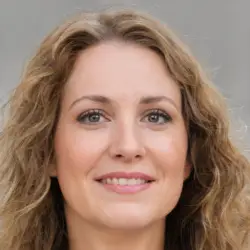 Latest posts by Sharon James
(see all)