Organic nursing bras don't just feel better, they are better for the planet and for our health too.
With your newborn nuzzling at your breasts throughout the day and night, it makes sense to wear organic nursing bras that are toxin-free and safer for both baby and you.
Knowing all the benefits of organic bras, it's a shame that there isn't more choices in the nursing bra market.
Luckily, these solid nursing bra brands have catered to the need for organic nursing bras. Here are my favorites:
It ticks all the right boxes – it's super soft, supportive, and great for moms with sensitive skin.
It's made of organic cotton, which is much better for the environment and for your skin.
It's a pull-on style with no hooks or snaps to irritate your skin
The cups are made of expanding fabric to accommodate larger breasts and fluctuating breast size
The pull aside flaps makes it super easy to breastfeed when you can't open your gritty eyes
It comes in a great range of sizes, catering for moms with size 30B boobs and upwards. It even comes in busty sizes for larger-breasted moms.
It's good value-for-money for a great quality nursing bra
No wonder more than 1000 moms have given it a 5-star rating on Amazon.
What I don't like about it:
If you have a short torso, the plunge neckline will be too deep and sometimes boobs or breast pads can fall out when you're asleep
It can lose elasticity if not washed properly – make sure you wash it in a lingerie bag on delicate cycle.
Further reading: The best nursing bras for sleeping like a baby
Organic Merino wool comes from merino sheep that have been raised naturally. No chemicals are used in the wool processing.
It's the perfect sleep bra for winter – offering comfort, support, insulation and breathability.
Features pull-aside flaps for easy night feeding
Certified GOTS and OEKO-TEX Standard 100
If you take care of it well, it will last you through your breastfeeding journey and beyond.
What I don't like about it:
It's really expensive for a nursing bra. You can buy other sleep bras that are almost as comfy for half the price. Having said that, we know Merino wool is expensive so the higher price point is expected.
Not vegan
For organic cotton nursing bras, these are super value for money
Comes 3 in a pack with various color options
they are wire-free, with no fiddly clasps or hooks
built-in breast pad holder in cups
63% of buyers gave it a 5-star rating on Amazon
What I don't like about it:
As with other plunge sleep bras, your boobs can pop out if you're a side-sleeper
Sizes run big
They don't maintain their elasticity well
Why are there no organic bamboo nursing bras?
Because there is no such certification for organic bamboo. However, bamboo is mostly grown without fertilizer or pesticides. And bamboo nursing bras are wonderfully soft and breathable. This is my all-time favorite bamboo nursing bra:
It's made of breathable bamboo – it's amazingly soft and caressing on my skin
It's wire-free with a wide supportive under-band for added comfort
It has a plunge neckline with a touch of lace to help you feel sexy
The plunge neckline also has a 'push up' effect and gives you a flattering cleavage (great for moms with small breasts)
Comes in 3 beautiful colours; black, rust (pictured above) and mocha
Memory foam molded cups
Folded side sling support to prevent side boobs
Racer back design
Oeko-tex® standard 100 certified so you know the bra is free from harmful chemicals
What I don't like about it:
Only fits up to E cup
I can't wear my favorite camis due to its racer back design
the side sling stretches over time and I ended up having to tuck the side sling into the cup to prevent it sticking out
What are the benefits of organic nursing bras?
Skin-friendly – organic cotton and wool are produced using natural methods. This means no pesticides and chemicals to absorb into your skin.
This also means it's hypoallergenic and great for moms with sensitive skin
Your newborn's skin and internal organs are sensitive to toxins too. Wearing organic bras and tops protects them from unnecessary exposure to chemicals.
Organic cotton is better for the environment than traditionally-grown cotton
Who should wear organic nursing bras?
Everybody, really.
But especially moms with eczema-prone and sensitive skin.
For more options, check out this list of non-toxic nursing bras by eco-friendly maternity brands.
To wrap up
The pickings are slim when it comes to organic nursing bras. It's great to see some high quality maternity brands offering organic nursing bra options. I can't wait to see more! Organic hemp nursing bra anyone?
If you haven't already, read my guide to help you choose the right nursing bra.
Quick links: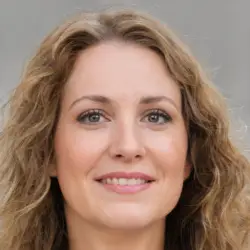 Latest posts by Sharon James
(see all)