Pumping and nursing bras are not the same. If you are a new mom who is confused about the differences between the two, I'll break it down for you and help you decide which is best for your situation.
How does a nursing bra work?
Nursing bras are specially designed for convenient breastfeeding. They usually have clip-down cups or pull-aside flaps so you can breastfeed without taking your bra off. On top of that, nursing bras also have other special features for extra comfort and support. For example, most are wireless to prevent clogged ducts.
Read: How does a nursing bra work?
How does a pumping bra work?
Pumping bras are designed with one focus in mind: to allow you to pump hands-free. They usually have specially designed flaps or slits to hold pump flanges in place.
With the right pumping bra, you can multi-task like an expert – expressing milk for your baby and using your free hands to do almost anything else you want at the same time.
Examples of Nursing Only Bras
The Cake Maternity Cotton Candy Nursing Bra is a nursing only bra. It has easy drop-down cups for convenient breastfeeding. It's also seamless, wireless, has a wide under-bust band for support, and a racerback design. What's less obvious from the pictures is how soft and comfy it is. The only downside is that it's unpadded and your nipples might show through. Use nursing pads.
Read:
The Cake Truffles Nursing Bra is another example of a nursing only bra. This bra also has a drop-down cup for nursing but has flexi-wires for support and is made of beautiful soft lace.
Read: 
Examples of Pumping Bras and Bustiers
The Simple Wishes Pumping Bustier is one of the most popular pumping bras on Amazon. you basically wrap it around your torso and it holds your pump flanges in place.
Advantages and disadvantages of nursing bras
Advantages
ability to breastfeed conveniently
specially designed to support milk-laden breasts
Disadvantages
unable to do hands-free pumping
Advantages and disadvantages of pumping bras
Advantages
ability to pump hands-free
easily attached and detached during pumping sessions
Disadvantages
can't be worn throughout the day
extra steps needed at every pumping session
generally not comfy
Nursing or pumping bra: Which to choose?
Good question. It obviously depends on your personal situation. If you breastfeed most of the time and only pump very occasionally, a nursing bra is the way to go. If you exclusively pump, it's worth spending money on pumping bras.
But the truth is, you don't have to choose. There are combined nursing/pumping bras that you can wear 24/7.
Nursing and pumping bras: the best of both worlds
These amazing bras are the workhorse of my wardrobe. They allow me to pump and breastfeed at the same time. Plus, they are so comfy that they can be worn throughout the day (and night).
The Cake Maternity Lotus Pumping Bra is my absolute favorite. It's a combined nursing bra, pumping bra and sports bra.
To wrap up
You don't have to choose between a nursing bra or a pumping bra if you go for all-in-one nursing and pumping bras. Genius!
Quick links: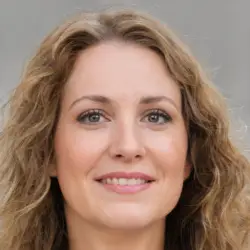 Latest posts by Sharon James
(see all)