If you are planning to pump, chances are you already have a nursing bra or three in your wardrobe. Is there any way you can avoid forking out more money for a hands-free pumping bra?
Of course there is!
I can show you 3 DIY nursing bra hacks and 2 very cheap ways to make full use of your current nursing bras.
What is the difference between a nursing bra and a pumping bra?
Nursing and pumping bras are often looked at as the same, but they have very different purposes. A nursing bra is used to comfortably nurse your baby, while a pumping bra will be used if you need to pump breast milk. There are features on one that the other doesn't have. For example, a nursing bra will typically have drop-down cups for breastfeeding while a pumping bra has slits in the cup to hold breast pump flanges in place.
How to pump hands-free with a nursing bra?
There are 5 nursing bra hacks that you can use. I didn't come up with any of the DIY options and have linked to the geniuses who did. They are obviously more labor intensive but are essentially free. However, the Bravado nursing clips and the Lactamed Simplicity Bra Kits are so affordable that I don't think it's worth the time and effort to do it myself. But I suck at DIY projects.
If you are good with your hands, by all means give these DIY nursing bra hacks a try:
DIY option 1: Make use of your side-sling
This is my favorite DIY option. Kudos to Liz Lombard for coming up with this genius hack. The most important part about this trick is to make sure you use a well-fitting nursing bra with side-slings that haven't stretched out. If your nursing bra side slings have lost their elasticity, forget about it. This won't work.
I could give you step-by-step instructions but I'll let Liz show you:
Benefits of using this hack
It's so simple even I can do it
It doesn't involve modifying your nursing bra so you can continue using it for breastfeeding
Cons
The hold isn't strong enough to hold your flanges and bottles in place when they are filled with milk
DIY option 2: Use elastic ponytail holder bands
This crazy hack was dreamed up by Catharine Decker and found on Kellymom blog. You basically loop 2 elastic bands together to form a 'figure 8'. Loop one end of the figure-8 band around the flange and hook the other end over the clasp of your nursing bra. Position the flange over your nipple and use your bra cup and shirt to help stabilize the flange and bottle.  Do the same for the other side.
Check out the step-by-step instructions and pictures on Kellymom.
Benefits of using this hack
it's super cheap (free if you already have hair ties at home)
you can use this hack even if you have a nursing bra without front clasps
Cons
it's harder than it looks
it doesn't hold the flanges and bottles as securely as I would like it to
BRAVADO! Designs Hands-free Nursing Bra Accessory
This handy accessory attaches to your existing nursing bra easily and magically transforms it into a pumping bra. It's no wonder that the clip-on won the Mom's Choice Award for being convenient, easy and discrete.
It has a figure 8 opening specifically designed so that even non-detachable flanges like Spectra shields can be inserted and removed easily. You can even pump on one side and breastfeed on the other side.
Benefits of using this hack
Even though it's made to attach to Bravado nursing bras, you can use it on any nursing bra or nursing cami, as long as it has B clips.
Saves you from needing to buy a separate pumping bra
Easily attached and detached.
Cons
Can't really see any, except that it's just a wee bit pricier than the other options.
Amazon has an awesome video showing you how easy it is to use.
Lactamed Simplicity Hands Free Bra Kit
The Lactamed Hands-free Bra Kit is the commercial version of the elastic hair band hack. It's fully adjustable and one-size-fits-all. It's basically 2 shoe-laces creatively slung together and can be carried around in your pocket.
Benefits of using this hack
really cheap
less fiddly and more secure than repurposing elastic hair bands
it works with any nursing bra or top
Cons
not as secure as the BRAVADO! Designs nursing bra accessory
can't support your bottles towards the end of a pumping session when they are filled with milk
there is a steep learning curve to use it
Not sure how it works? I didn't either until I watched the how-to video on Amazon.
All-in-one nursing and pumping bras
Technically this isn't a hack. But it's worth mentioning because it saves you from needing a nursing bra hack in the first place. All you have to do is buy a combined nursing/pumping bra to use for both breastfeeding and pumping. Genius!
Check it out on Amazon
The Cake Maternity Lotus Pumping Bra is my favorite because it's literally a nursing bra, pumping bra and sports bra. The best part is I'm still using it after I'm done with breastfeeding.
Check out my Lotus Pumping Bra review.
What is the best nursing and pumping bra for you?
The best nursing and pumping bra for you depends on when and where you want to use your bra. In general, look for these features:
ability to pump and nurse at the same time
wireless to avoid clogged ducts
pockets for breast pads – you'll need it for milk leaks
ability to fit non-detachable flanges like Spectra shields so you're not limited to using pumps with detachable flanges
Read: The 8 best hands-free pumping bras on Amazon
Why should you be using a nursing and pumping bra?
I think that they are the best value-for-money. If you're breastfeeding, there is a pretty good chance you'll be pumping semi-often. You can potentially also claim a nursing/pumping bra purchase from your insurer or HSA/FSA account.
What is the best way to pump using a nursing bra?
I hope this article helped you transform your nursing bra into a pumping bra. Definitely try DIY option 1 where you use your side sling and drop-down cup to hold your pump flanges. It's the easiest and cheapest hack to do.
But if you haven't bought a nursing bra, definitely think about buying a two-in-one nursing and pumping bra. There are plenty of great ones on the market.
Quick links: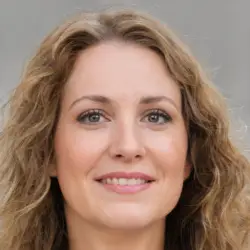 Latest posts by Sharon James
(see all)