When I am pumping, I only want one thing from my hands-free pumping bra. I want it to hold my pump shields securely so I can multi-task without fear that my precious breastmilk will spill.
But the rest of the time, I also demand that it is comfortable, supportive, and allow me to breastfeed as well. That's alot to ask from one bra and not that long ago, pumping bras were only meant to be worn when pumping.
Now, dual-purpose pumping bras can be worn all day and night. These bras even allow you to pump and breastfeed at the same time.
Let's take a deep dive:
What to consider when choosing a wear-all-day pumping bra
There are so many pumping bras on the market that my eyes went cross-eyed comparing them. But there are only a handful of good ones. Make sure the wear-all-day pumping bra you choose ticks all these boxes:
allows you to pump hands-free obviously
easy to position breast shields – try out your bra with your bottle and shields before the return window is up. Some bras might theoretically work well but just don't line up with your nipples no matter what.
easy to do breast compressions – in case you need to do breast massage to increase your milk production
allows you to pump and nurse at the same time – because sometimes you'll want to.
breast padding / molded cups to catch the inevitable milk leak and protect your nipples from showing through. Also, removable pads are a pain in the bum
adjustable straps and underbust band
comfortable enough for you to wear all day and night if you want to
supportive – your bra needs to be stretchy but it needs to be sturdy too, so it can support your milk bottles.
To help your short list, these are the best pumping bras to wear all day.
Why do you need a pumping bra?
If you want to multi-task and breast pump at the same time, these bras hold your shield in place while you have your hands free to do something else.
You can use your nursing bra of course, and instead of buying another bra, some moms convert their old bras into pumping bras at home.
However, if you haven't bought your stash of nursing bras, I highly recommend buying at least 1 to 2 comfy nursing/pumping bras that you can use as both a nursing bra or a pumping bra.
How tight should a pumping bra be?
You might have heard that pumping bras need to be tight so they can support your bottles. That's true. But if it's too tight and restrictive, it can be uncomfortable and put pressure on your milk ducts.
The band of a pumping bra needs to fit the same way as a regular nursing bra would. You should be able to put 2 fingers underneath the band.
The fit of the cups over your breasts are more important. Pumping bra cups should hug your breasts more snugly than a regular nursing bra cup. It should feel more like a nursing sports bra. This is why it's so important for pumping bras to be stretchy but sturdy. Because they fit so snugly, they need to expand easily when your breast gets engorged.
It's normal to feel that your pumping bra cups are a little too snug when you first start wearing them. They will loosen after a few washes. However, your bra should never cause discomfort or clogged ducts.
What is the best pumping bra to wear all day?
Check it out on Amazon
The Momcozy Pumping Bra takes first prize for ticking the most boxes. It's no wonder the Momcozy is one of the best-sellers on Amazon. The bra is made of soft and breathable material so there's no boob sweat even on warm days. The fabric is thin and therefore, less bulky than many other all-in-one pumping bras. Even so, moms with large breasts swear by it and agree that it's a really supportive pumping bra.
Check it out on Amazon
The downside? It's a soft cup bra and lacks structure. The top of the cups also sit high, which is good to avoid your breasts from falling out when you bend over. But you can't wear low cut tops.
Check it out on Amazon
Admittedly I am biased towards the Lotus Pumping Bra because I own two and still wear them 2 years down the road. I felt really secure hands-free pumping with the Lotus Bra. Not once did it spill my breastmilk. When you first wear it, it's fits really snugly but loosens after a few wears.
Because it is also a nursing bra and a sports bra, I literally wore this every day. The only problem was the racerback design didn't allow me to wear spag straps and camis.
There is also a busty version:
Check it out on Amazon
Read my detailed review of the Lotus Pumping Bra.
Check out more great pumping bras that I recommend.
To wrap up
If you buy a good quality pumping bra that is comfortable and supportive, it can also do double duty as a nursing bra. That gives you the best bang for your buck.
Further reading: A hands-free pumping bra guide for the busy mom
If you prefer wearing a pumping tank (yes, they exist), check out the best hands-free pumping tanks on Amazon.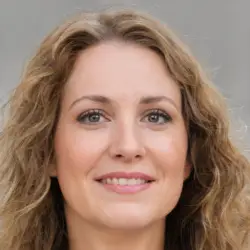 Latest posts by Sharon James
(see all)