Investing in locally-made nursing bras not only supports US-based businesses but is also good for the environment (lower carbon footprint). You also know that your nursing bra was made in safe and fair working conditions.
These brands proudly make their nursing bras in America while keeping their prices just as affordable as nursing bras made elsewhere:
Majamas is a tiny eco-friendly company that makes clothes for the whole family including maternity and baby-wear. These are my favorite nursing bras from their range:
Check it out on Amazon
The Majamas Organic Easy Bra is made of organic cotton, wireless and unpadded. It's perfect for new moms as a hospital or sleep bra. The Majamas Organic Daily Bra is a padded version for everyday use.
The Majamas Padded Sporty Bra has removable pads for shape and added support. There are 22 stunning designs to choose from!
Check out the Majamas Store on Amazon.
Hanky Panky is an ethical American lingerie company supporting slow fashion and sustainable practices. Since 2017, the company has been owned by all their employees.
Check it out on Amazon
The Hanky Panky Organic Cotton Nursing Bralette is so pretty and comfy. It has a V-neck-line with easy drop-down cups.
Check it out on Amazon
The Hanky Panky Cotton Nursing Bralette is made of cotton with a lace trim. It's a more affordable version of the Organic Cotton Nursing Bralette.
Visit the Hanky Panky store on Amazon.
Blue Canoe is a vegan fashion brand who is women-owned and run. From fabric to finish, all their clothes are made in the USA.
The Blue Canoe Organic Cotton Nursing Bra is wireless but has wide straps, thick under-bust band and a racerback design for better support.
This Blue Canoe Organic Cotton/Spandex bra has center front gathers for shape and separation. It's full coverage, has wide straps and thick under-bust band – great for larger breasted moms.
Soul Flower is a natural clothing brand for kind souls and free spirits. All their bras are made with organic cotton and dyed with low impact dyes.
While technically not a nursing bra, the Soul Flower Super Simple Bra is wireless, stretchy and supportive. You can easily pull down the straps for easy nursing access.
Check out the Soul Flower Store on Amazon.
To wrap up
Majamas, Hanky Panky, Blue Canoe and Soul Flower are all sustainable and eco-friendly brands who deserve our support. They make beautiful, comfortable and supportive nursing bras that are just as affordable as imported ones.
Quick links: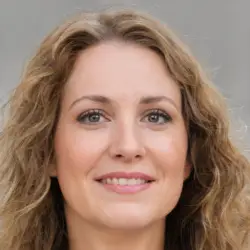 Latest posts by Sharon James
(see all)