Baby registries are a way to help friends and family know what gifts you need and don't need for the arrival of your newborn.
There are lots of advice abound for the dos and don'ts of baby registries. My two cents? Keep things simple and classic on your registry. And don't get too personal. In other words, don't put nursing bras on your baby registry. 
Amazon makes it super simple to create your baby registry. You'll receive alerts when gifts are bought. You can even set up a diaper fund.
Let's take a deep dive:
Do you put nursing stuff on the registry?
Even though it's a baby registry, having a few 'mommy things' on the list is acceptable.
If you know you will be breastfeeding, nursing supplies like nipple cream and breast pads are appropriate to put on your baby shower registry.
You can even include books on the registry.
I would go so far as to say even nursing tops and nursing tanks are OK to list on the registry, especially when it is an online registry and you've picked the top out yourself.
These Kindred Bravely Camis are classic:
Check it out on Amazon
But I draw the line at nursing bras. You should never put nursing bras on your baby registry.
Why you should not put nursing bras on your baby registry
There is something so personal about bras that I don't think  you should be asking anyone other than your partner to buy one for you.
When you list nursing bras on your baby registry, you are basically telling all your family and friends, and anyone they share your list with, your bra size, cup size, and lingerie preference.
Do you really want all that personal info to be public?
Also, it's really hard to predict what size nursing bra you will actually need before the third trimester. If you are one of the 'lucky' ones, your breast size might not change very much. However, keep in mind that breasts can increase up to 3 cup sizes when milk comes in.
The best way to choose a nursing bra that fits you is to measure yourself, buy a few bras and try them on for comfort and fit. That way you can return and exchange as needed.
If your nursing bra is gifted, you're stuck.
The Cake Maternity Truffles Bra is beautiful but as I found out, despite everything else fitting, the cups were too big.
Chcek it out on Amazon
Further reading: How should a nursing bra fit?
To wrap up
Nursing bras are essential to breastfeeding, and definitely related to your baby. But you shouldn't put it on your nursing registry.
Instead, take the time to carefully decide on which are the best nursing bras for you. I've shortlisted a few here to start you on your way.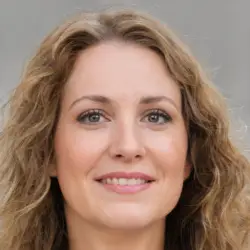 Latest posts by Sharon James
(see all)