Who would have thought it would be so hard to find a pumping bra that fits my small breasts? I believed being a 12C was 'normal' until I entered the world of nursing bras. It seems breastfeeding moms all have large breasts.
After countless hours of trial and research, I found my 'perfect' pumping bra (and a few other great options).
Smaller-chested moms looking for the right pumping bra, I'll tell you about my favorites:
It doubles up as a nursing bra as well, allowing you to pump and nurse at the same time
It has a 'no hole pumping design'. Some pumping bras have holes that sit right where the nipples are but you insert the pump shields at the side of the Rumina bra instead of in the middle of the cups
Thanks to the 'no hole design' you can use the bra with any pump flange, including non-detachable ones like Spectra shields
It's made of super soft material (90% cotton 10% spandex) and is comfy enough to wear all day – perfect when you have sensitive skin
Save time pumping since there is no need for separate accessories
Fits bra sizes 32B and upwards
What's not so great about it:
Supports smaller boobs fine but not enough support for larger breasts
Further reading: The best sleep pumping bras on Amazon
Why I love the Lotus Pumping Bra:
This is literally a 3-in-1 nursing bra: You can use it as a 'regular' nursing bra to breastfeed, a hands-free pumping bra, and as a yoga bra.
The double-layered cup design wrap around the flanges tightly and holds your shield and bottles in place even towards the end of pumping when the bottles are full of milk.
You save lots of time when you pump since there is no need for separate accessories. All you do is slide the flanges through the slit holes onto your nipples and off you go.
 The Lotus Pumping Bra comes in sizes XS – XL which caters to moms from bra size 30A and upwards.
The double-layered racerback design provides excellent support. I literally wear this bra the whole day and there is hardly any boob-bounce.
It is amazingly comfy. The Lotus Bra is made of soft, stretchy fabric (95% nylon/5% elastane) and is seam-free and wireless.
You can wash it in your washing machine.
The bra is compatible with most pump brands – Spectra, Medela, Tommy Tippee, Avent, Pigeon, NUK, Minbee and Chicco.
It comes in 5 cool colours
What's not so great about it:
It is unpadded so your nipples will show through unless you insert removable breast pads
The racerback design limits my clothing options – no camis.
*I have to admit the Cake Maternity Lotus Pumping Bra is my absolute favorite. I even wear it as an everyday pumping bra to work.
Read my detailed review of the Lotus Bra.
Check out the delicate lace on the bra! It doesn't feel and look like a pumping bra at all
It multi-tasks as a nursing bra as well
You save time during pumping as there is no need for separate accessories
It has hidden flange openings
It's designed to be worn throughout the day
It's one of the only pumping bras with a flexi-wire. The bra features a demi-underwire (half cup) to provide support and lift while preventing clogged ducts
Fits moms with bra sizes 32A and upwards
What's not so great about it:
The lace can be itchy on sensitive skin
Sizes run small so make sure you try it on before cutting the tags off
Looking for more pumping bra options? Read about the best hands-free pumping bras on Amazon.
Check it out on Amazon
Isn't actually a bra but a bustier that easily slips on over your nursing bra
Fully adjustable 10 inch Velcro back panel to fit you snugly, no matter what size you are (the X-small-large size fits bra sizes 30AA and upwards)
Zip-in center panel in the front allows for 1 inch of side-to-side movement for proper positioning of breast pump flanges
4-way layering support keeps tight seal of breast shields
Machine washable
Fits all standard pump flanges from major brands – Medela, Spectra, Philips Avent etc.
What's not so great about it:
The velcro wears off over time
Can unravel at seams with repeated use
Fits moms with bra sizes 30A and upwards
Has figure of 8 openings to hold pumping shields tightly and allows you to use it with non-detachable flanges like Spectra shields
Securely attaches to any nursing bra with 'B' clips so there is no need to remove your bra or top
Allows you to breastfeed and pump at the same time
Comes in 4 pretty colors
Mom's Choice Award winner for being convenient, easy and discrete
More affordable than buying a separate pumping bra
What's not so great about it:
It's an extra few steps in your pumping session when you're already rushing for time
Sizes run small so measure yourself with your nursing bra on
How do I choose a pumping bra for small breasts?
Make sure the cup fits snugly – you should only be able to insert one hand between your breast and your bra cup. If the cup is too loose, your boobs will not have enough support and the cup won't be able to hold your pump flanges securely
Buy a pumping bra with removable pads – the pads will not only protect you from nipple show-through and milk-leaks but will also give your boobs a nice silhouette under your top
Look for a bra in comfy material, especially if you intend to wear it the whole day
Preferably your pumping bra should do double duty as a nursing bra as well so you don't have to change or add on separate accessories to pump
Make sure your pumping bra of choice works with your breast pump, especially if you have non-detachable like the Spectra flanges
Further reading: How many nursing bras do you need? Also read When to start wearing nursing bras (and why).
Read my guide on how to choose the right nursing bra before you buy your next nursing or pumping bra.
To wrap up
They are hard to come by but as you can see, pumping bras for small breasts do exist. The Rumina Pumping Bra is the best overall for moms with small breasts as it was made with the petite frame in mind. 
Want to know how I pumped more milk with my Spectra? Read about my unconventional method.
Quick links: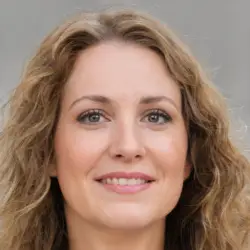 Latest posts by Sharon James
(see all)