Whether you are at work, on the go, or simply need your hands free to attend to other tasks, wearing a pumping tank when you pump will make it much less of a hassle. In fact, a hands-free pumping tank is one of the best investments for moms returning to work since it functions as a nice top as well.
Read on as I explore some of the best pumping tanks on the market now:
Why I love it
Doesn't look like a pumping tank – can be layered under a cardi or jacket for work.
Can be used for both nursing and pumping
Provide great bottle support even when the bottle is full.
It's extra-long and stretchy so it will smooth over baby bumps and cover post-baby bulges.
Fits all standard pump flanges, even non-detachable Spectra flanges.
What I don't like about it
The beige tanks shows stains easily. A big no-no if you are using Lanolin or coconut oil.
It has removable breast pads that move every time you fold the cups down. You'll need to either remove it altogether or sew it in place.
Bear in mind
Sizes run small so order up
This tank is not big enough for moms with large breasts. Choose the Kindred Bravely Sublime Busty Pumping Tank instead. It looks exactly the same but has wider straps and a tighter knit for more support.
Why I love it
It's moisture-wicking, keeping you cool and dry in warmer weather
You can use it for both pumping and nursing
Has wide, adjustable shoulder straps to provide more breast support
The shoulder straps are convertible to racerback
Made of soft fabric and is seamless for comfort
What I don't like about it
It has removable pads that move every time you fold the cups down
The material is thin
Bear in mind
The material quality is not as good as more expensive nursing tanks but if you are not planning to breastfeed for long, this will do.
Why I love it
It's made of soft, breathable cotton
Looks like a regular cami when not in use
The 'no hole' design means you don't need to adjust the tank so the flange opening is at your nipples. In fact, it doesn't matter where your nipples sit.
You can use it to nurse and pump at the same time
Doesn't have annoying removable pads that move. Instead, the multiple layers are thick enough for nipple coverage and absorbing milk leaks.
What I don't like about it
There are 3 layers to the 'pumping bra' bit and it can look a bit bulky in the chest area
It takes some practice to get the flanges in properly
Bear in mind
Sizes run small so order a size up
Only fits breast sizes 32B up to 38F/40D.
Why I love it
Made of stretchy soft material and is seamless
Allows you to massage your breasts while pumping
Holds milk bottles securely, even when they are heavy.
Looks like a regular top when not in use
Great under-boob support
What I don't like about it
Has removable breast pads that move when you fold the cups down.
The material is too thick for warmer weather
Bear in mind
This tank has tummy support and can be a little tight around the midriff. If you prefer looser-fitting clothes, this tank is not for you.
What should you look for in a good pumping tank?
These are some of the most important features to take into account when you choose a pumping tank:
Made of soft, stretchy material and preferably seamless so you can wear it day and night if you want to
allows you to both breastfeed and pump
Is supportive enough that you don't have to wear a bra underneath
Looks like a regular top so you can wear it out or layered under a jacket for work
comfortably sit back rather than needing to lean forward during pumping.
Pumping bra vs pumping tank
Both pumping bras and pumping tanks are great additions to your nursing wardrobe. Depending on your preferences, one might suit you more than the other.
Pumping bras
provide much better breast support than pumping tanks
hold milk bottles more securely, especially when they are full
there are many more pumping bra options to choose from
you can wear any top of your choice with a pumping bra
Pumping tanks
are great for warmer weather since you don't need to wear a separate bra underneath
provides great coverage, especially if you can't pump in absolute privacy.
can be worn as a top by itself or layered under a cardi
Check out my review of the best pumping bras on Amazon.
To wrap up
I recommend pumping tank tops if you have smaller breasts and pump regularly. These tanks can provide a comfortable way to discreetly pump without having to wear a bra. You can even wear them for years after as a regular tank.
You might also be interested in my review of the best nursing tanks.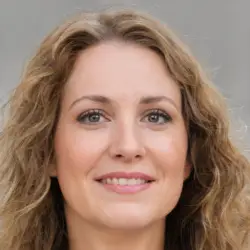 Latest posts by Sharon James
(see all)