When Freemie cups first came on the market, everyone went ga-ga about them. They allowed moms to pump-on-the-go and even in public.
The best thing about the collection cups was that you didn't have to buy a Freemie pump but could use them with many other popular pumps – Evenflo, Ameda, Spectra, Philips Avent and Motif to name a few.
The main difficulty with the cups were holding them in place and with just the right amount of suction while you move about. Many a mom have had to repeatedly readjust their Freemie cups which defeats the purpose of using the cups in the first place.
The secret to holding a Freemie cup in place lies in choosing the right bra:
How to choose the best bra for Freemie cups
1. Hold the Freemie cups in place with your hands and pump. Once you've achieved the right placement and suction for good milk flow, remember the feeling. This is what it should feel like when the cups are being held by your bra.
2. Choose a nursing bra – it's so easy to unclip the bra cups to get access to your nipples. You can use a regular bra but they don't tend to be stretchy so they don't hold your cups in place as well.
3. Choose the right type of nursing bra:
– It needs to be flexible and made of good quality material. Once your bra loses its elasticity, it won't hold the Freemie cups tightly anymore.
– Choose unpadded or lightly padded bras. You will have a Dolly Parton bust when you are using the cups. No need for extra help from padding.
– Make sure they are wireless with easy-to-use clip-down cups.
– Choose full-coverage bras so your cups will mostly be covered by the bra. This will help prevent them from dislodging and falling out if you bend over.
– Don't choose sleep bras – they are heavenly soft and stretchy, but definitely not strong enough to hold pumping cups
4. Buy in your actual size so you can wear it when you're not pumping as well. Good quality nursing bras will expand to fit your Freemie cups.
These are the best bras to securely hold your Freemie cups in place:
Fits sizes 32B to 40G/42F
Made of 4-way stretch material that mold to your breasts and the Freemie cups
It's seamless and made of SOFTEX MICROFIBRE to provide a cooling effect and soft second-skin feel for comfort
Has double layers and structured panels to hold the cups in place
Despite reinforced material, it's unpadded and isn't bulky at all
Top of bra sits high, preventing the cups from falling out
wireless to prevent  clogged ducts
Multi-award winner – US Mom's Choice Award, UK Mother & Baby Awards
Good value-for-money
What I don't like about it
Thin bra cups – when you're not pumping, you'll need to insert cup padding to prevent nipple show-through
Top of bra sits high so can peek out from lower cut tops
designed specifically for moms with large breasts, fits up to 42I
expanded fabric in the full coverage cups holds Freemie cups in place comfortably
soft, comfy, and stretchy fabric will expand to fit your cups
wireless
Parent-tested, parent-approved award winner
Good value-for-money
What I don't like about it
the bra cups are not encapsulated – this can cause uni-boobs for some moms
Caters to moms with bra sizes 30A and above
Soft 4-way stretch fabric that molds to your Freemie cups and holds them in place
Knit-in zones around cups to provide extra lift and support
Full coverage to prevent the Freemie cups from falling out
Comes in 14 beautiful colors
What I don't like about it
Top of bra sits high and can peek out of low cut tops
Due to full coverage, can feel like there is 'too much material'
Read the detailed Bravado! Designs Body Silk Seamless Nursing Bra Review.
Comes in 4 sizes – S to XL to fit sizes 32A to 38D
I can attach removable clear straps for added support
Wireless and seamless for comfort
Easy to use with Freemie cups – just position the cups and flip the bandeau up over them
What I don't like about it
It's not supportive enough for large breasts
Doesn't hold Freemie cups as securely as a nursing bra with clip-down cups would.
This is literally a 4-in-1 nursing bra: You can use it as a 'regular' nursing bra to breastfeed, a sturdy bra to hold your Freemie cups in place, a hands-free pumping bra for any other pump, and as a yoga bra.
The flaps and center seam comes up high, holding your cups in place easily.
The wide shoulder straps will almost encase the whole of your Freemie cups, preventing them from falling out.
It comes in sizes XS – XL which caters to moms from bra size 30A to 42E. There's even a busty option.
The double-layered racerback design provides excellent support
Unpadded so it's not bulky even with Freemie cups in place
What I don't like about it
The racerback design and wide straps limit your clothing options
It's a bit pricey
Read my detailed Cake Lotus Pumping Bra review.
It fits moms with bra sizes up to 40F/42G
It's made of soft and breathable cotton
The material is thin so it won't look bulky even with Freemie cups in place
Full coverage to prevent cups falling out
Compatible with most pump brands: Spectra, Lansinoh, Philips Avent, Evenflo etc.
Great value-for-money
Number 1 best seller on Amazon with >17,000 5-star ratings!!
What I don't like about it
Top of bra comes up quite high so you can't wear this with low-cut tops
Sizes run big
To wrap up
Truth be told, you can probably make any bra work with your Freemie. But wearing the right bra in the right fit is the secret to successfully using Freemie cups on the go. With their stretchy material, better coverage and drop-down cups, nursing bras are your best bet for a trouble-free pumping session with Freemie cups. Cake Maternity Cotton Candy Bras tick the most boxes – comfort, snugness, durability, and value-for-money. Just make sure the tubing is pointed upwards to avoid milk leaks.
Quick links: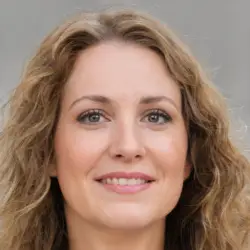 Latest posts by Sharon James
(see all)