Cotton is one of the most breathable materials around. Whether you are breastfeeding, pumping or both, cotton nursing tanks are must-haves. A good quality cotton nursing tank is comfy, soft and breathable. There will be no chafing on sore nipples and you'll protect your baby's sensitive skin.
These are some of my favorite nursing tanks that I highly recommend:
Why I love the Kindred Bravely Organic Cotton Nursing Tank Top
Made of heavenly soft and breathable organic cotton
adjustable straps for a perfect fit
has non-fiddly clasps for the drop-down cups
includes a built-in shelf bra so you don't have to wear a nursing bra underneath
comes in a 2-pack for better value-for-money
What I don't like about it
there are no color options – there's only black and white in a pack
the length is a bit short
Why I love the SUIEK cotton nursing tank
the empire waist hides post-partum flaws well
the loose waistline is also more comfy post-caesarean section
beautifully designed with a lace racerback feature
these cami straps never fall down
comes in a 3-pack – great value-for-money
>1000 5-star ratings on Amazon
What I don't like about it
the built-in bra is really thin and hardly provide support – you'll need a nursing bra underneath
sizes run small
Why I love the Motherhood Nursing Cami
It's really soft, even for sensitive skin
Adjustable straps to get the best fit
Dropdown cups with non-fiddly clips for easier nursing
Long enough to cover your baby bump during pregnancy and your post-partum belly during breastfeeding
Easily matched and layered with other clothing
9 classic colors to choose from
Can be worn as a regular cami when you're done with nursing
What I don't like about it
flimsy thin straps
The built-in bra is not supportive enough for large breasts
Best plus-size tank: Leading Lady Empire Waist Nursing Cami
Why I love the LEADING LADY Nursing Cami
Built-in shelf bra with drop-down cups for easy nursing
Soft cups provide support and shape
A-frame sling for better support while nursing and offer more coverage if you're breastfeeding in public
Adjustable straps
Lace racerback design prevents straps from slipping off your shoulders
Long-line to fully cover post-partum bellies
Stylish enough to wear on its own
The flattering empire waist prevents tummy clinging and is more comfy for post-caesarean moms
Great value-for-money
Available in sizes S-2XL
What I don't like about it
The A-frame sling sits high and can peek over low cut tops
Best for sleep: SUIEK Nursing Cami
Why I love the SUIEK Nursing Cami
Has adjustable straps
Easy pull-aside flaps for sleep feeds
Great value-for-money
material is thin, soft and breathable – perfect for warm summer nights
no built-in bra but has pockets for breast pads
What I don't like about it
the length isn't very long – they are fine for post-partum but probably wouldn't cover late pregnancy baby bumps
The neckline sits low. If you have larger boobs, they might fall out when you turn in your sleep
Why should I choose cotton over other materials?
Cotton tops are perfect to wear during summer when you're warm and sweaty

They are lightweight, breathe well, and are easy to wash

Cotton tops are soft and gentle on sensitive skin
They are recyclable and bio-degradable
Why should I choose organic cotton over cotton?
Organic cotton is grown without the use of any fertilizers or pesticides. It's naturally softer and smoother than regular cotton. It also doesn't contain potentially harmful chemicals and dyes that can be found in regular cotton and other materials so it's better for your skin as well as the environment.
If you choose a GOTS-certified organic cotton nursing top, you know that it contains no harmful chemicals that could affect yourself or your baby
How do you choose the best cotton nursing tank for you?
The best nursing tank for you obviously depends on your preference and lifestyle.
In general, these are factors to consider:
The type of nursing access – drop-down cups, pull aside flaps or double flaps
Built-in bra vs no built-in bra – wearing a nursing tank with a built-in bra means you don't have to wear a nursing bra underneath. Bear in mind that nursing tanks often don't provide as much boob support as nursing bras.
Organic cotton vs regular cotton – organic cotton is hands-down the better cotton to buy but is often more expensive than regular cotton
Price
What are some other breathable nursing tank options?
Bamboo and modal are two other breathable, soft material that I highly recommend for nursing tanks.
To wrap up
Cotton nursing tanks are a no-brainer for moms who want soft, lightweight and breathable tops. My pick for best overall cotton nursing tank is the Kindred Bravely Organic Cotton Nursing Tank. That's because it ticks all the boxes – it's made of organic cotton, comfy and good value-for-money.
Quick links: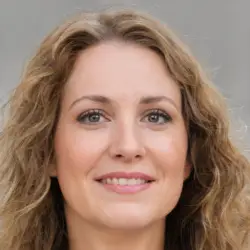 Latest posts by Sharon James
(see all)