If you're like most mothers, you're probably feeling a little frustrated with your breastfeeding journey. Even if you've read all the books and websites on breastfeeding, it can be difficult to know where to start – or even what's normal. That's why so many mothers are turning to online breastfeeding classes for help.
Online classes offer several benefits over traditional in-person classes. For one, you can take them at your own pace, which is great if you have a busy schedule. You can also access them from anywhere in the world, so you don't have to miss out even if there isn't a class near you. And finally, online classes are often more affordable than in-person classes.
Check out some of the best online breastfeeding classes. 
Let's take a deep dive:
Don't search for 'breastfeeding classes near me'
If you're looking for breastfeeding classes, don't search for 'breastfeeding classes near me.' Online breastfeeding classes are the best place for you to learn breastfeeding in a structured way, and find breastfeeding advice.
You can access all the content from your phone or computer. You can take the class from anywhere at any time – and it's more convenient than traditional methods.
Time efficient
Many mothers choose to take online breastfeeding classes because they are more time efficient. Rather than having to attend a class in person, which may require travel and taking time away from work, moms can access the information they need from home.
Live online classes are offered at different times so that you can find one that works for you. On-demand self-paced online classes can be streamed from any device and watched whenever you find a few minutes of spare time.
You can even skip to the parts you want to focus on the most!
Cost efficient
Online breastfeeding classes are cheaper than in-person classes. Some are even free. The cost of your online class might even be covered by your insurance policy. 
Even if it isn't, breastfeeding classes, whether its online or in-person, are eligible expenses under your FSA and HSA. 
Increase breastfeeding success
It is no secret that breastfeeding is one of the healthiest things a mother can do for her child. However, it can also be difficult in the early stages. That's where online breastfeeding classes come in handy.
An online breastfeeding class is a great resource to learn more about breastfeeding and to help you make it past month one. These courses will cover topics such as general tips, resources, and positions for success with breastfeeding a baby. You will also learn how milk production works, tips on getting baby to latch better, and really helping your milk supply.
Nursing can be difficult but by taking an online course during your first trimester or before birth, you can increase your chances of success. So if you are feeling a little overwhelmed about nursing or just want some extra support, consider signing up for one of the online breastfeeding classes.
Have breastfeeding experts at your digital fingertips
When it comes to breastfeeding, there's no shortage of information available on the internet. But not all of it is reliable. That's why many mothers are choosing to take an online breastfeeding course.
These courses offer reliable information from experts, as well as support from other mothers who are breastfeeding. Taking a course can help you feel confident in your ability to breastfeed your baby because you know you are getting the right information from a certified lactation expert.
The power of re-watching and brushing up
Have you ever wished you could go back and revisit a course you took online? Now, there's no need to wish. You can actually rewatch an online course.
It's easy to go back and review what you missed from any online breastfeeding course. It's easy to rewatch, re-learn and put into practice with baby.
You can pause, replay, and fast-forward as needed. This makes it a great option for those who want to learn at their own pace.
Rewatching can help reinforce the concepts that were taught in the course. It allows for a better understanding of the material since you can pause, replay, and review sections as needed.
To wrap up
Taking an online breastfeeding course can be a great way to learn more about breastfeeding and to connect with other breastfeeding mothers. These courses can provide you with information on everything from the basics of breastfeeding to how to deal with common problems.
If you are considering taking an online breastfeeding course, I encourage you to do so – it may be one of the best decisions you ever make. Just make sure you choose the right one for your needs.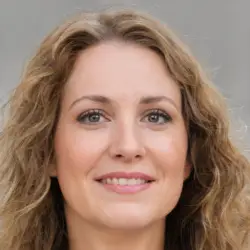 Latest posts by Sharon James
(see all)