Breastfeeding is one of the most effective ways to ensure a baby's health. If you are a new mother, or about to become one, there are a few things you should know about breastfeeding. Unfortunately, many mothers don't get the opportunity to learn about breastfeeding before their baby is born.
You may feel overwhelmed when you start breastfeeding and need help getting started. You may also have problems nursing and this can cause a lot of unnecessary frustration and fear.
A great way to avoid this is to take an online breastfeeding course. These courses offer you the opportunity to learn about breastfeeding in the comfort of your own home and at your own pace. Among other things, you can learn about the benefits of breastfeeding, how to breastfeed correctly, and how to deal with common problems. Some courses even come with a supportive online community for the rest of your breastfeeding journey. 
Check out the best online breastfeeding courses in this article.
Let's take a deep dive:
Why is it so important to take a breastfeeding class?
Breastfeeding can be difficult, even in the best of circumstances. There are many benefits associated with breastfeeding, but it can also be frustrating and challenging because there's so much that goes into it. 
Many new mothers feel overwhelmed and unsupported. That's why it's so important for first-time moms to have a breastfeeding class before they take their baby home from the hospital. In these classes, you'll learn how best to support your child and overcome any challenges you might face while breastfeeding.
Further reading: How to choose the right online breastfeeding class for you
What are the benefits of taking an online breastfeeding course?
A typical in-person breastfeeding class is expensive, can't be self-paced, and doesn't have on-demand availability. Online classes are convenient, have lower prices than in person courses, and allow for flexibility.
There are many benefits to taking online breastfeeding courses. You can schedule them when you want and watch them with your partner if they're interested. This way, you can learn whenever it suits you.
Online courses are taught by people who run their own businesses and are experts in the field. As it's a long access subscription, you'll be able to review lessons just before the delivery or even after your baby has been born!
Taking a course can also help you feel more confident about breastfeeding and provide support if you are struggling.
There are no need for notes or having to fit around a class schedule; you can access the information at any time that works for you! Who couldn't use a little 'on-hand, always available' help with their newborn?
Some other benefits of taking an online breastfeeding course include:
The more you know about breastfeeding, the higher your chances of success.
It may be difficult to attend an in-person class
Learning about the benefits of breastfeeding for both baby and mother
Learning how to breastfeed correctly to avoid common problems
Receiving support and advice from other mothers who are also breastfeeding
Being able to access the course materials at any time, from any device
Online breastfeeding courses are accessible on any device, so it's perfect for moms who want to continue educating themselves through their pregnancy and beyond. And since it's taught via the internet, you're guaranteed lifetime access with online courses–which could save you money if you plan to have another baby.
Are breastfeeding classes really helpful?
For some people, breastfeeding classes are a waste of time. If you don't want to breastfeed or if you have already decided that you will formula feed your baby, there is no point in taking the class. However, for most women, breastfeeding classes offer a lot of helpful information and support.
It's especially helpful to take a class if this is your first child and you have no idea what to expect during the process. Breastfeeding can be an emotional experience – both for mother and baby – so it's important to be prepared mentally as well as physically. A good breastfeeding class will give you the confidence you need to succeed.
In addition, classes can help you learn about common obstacles before they happen. This way, you'll know how to deal with them if they occur. For example, many women are unaware that they may experience problems with milk supply . A good class will teach you about ways to increase your milk production .
Finally, breastfeeding classes can also help your partner prepare for breastfeeding. It can be difficult for partners to share the load equally when one person is doing all the work. By educating both parents about breastfeeding, classes can help make the process smoother for everyone involved.
Read more about what you can expect from an online breastfeeding class.
To wrap up
Taking an online breastfeeding class is a great way to learn more about breastfeeding and how to make it work for you and your baby. Online classes are easy to access, affordable, and covers everything from the basics of breastfeeding to troubleshooting any issues you may encounter. It might even be covered by your insurance policy.
If you are considering breastfeeding, or are currently breastfeeding, I highly recommend taking an online breastfeeding class.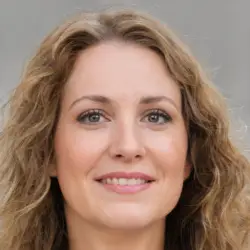 Latest posts by Sharon James
(see all)