Most women have their first post partum bowel movement within the first three days after giving birth. However, some women can take up to seven days or more before their first poop. But it's not pooping itself that scares new moms, it's how the heck do you clean up afterwards with all those stitches down there?
There's no wrong way to clean your poop after giving birth, but some methods are less painful than others. Wiping with super soft toilet paper can be gentle enough, but baby wipes are even better. Wipe from front to back. Use a light touch and avoid rubbing. A no-touch option is to use a bidet or peri bottle. 
Let's take a deep dive:
Do you wipe after your first postpartum poop if you've had stitches?
You might be thinking that's a silly question but after the delivery, it will hurt so much down there that you will even walk funny. Depending on how difficult your first poop is after the birth of your baby, you might even be tempted not to wipe after opening your bowels.
That's probably not a good idea as you will be almost guranteed to at least have a small vaginal or perineum tear postpartum. Leaving residual feces at your perineum area will introduce bacteria to the area and increase your risk of wound infection.
Unless there is a medical reason not to, you can always wipe after your first postpartum bowel movement. However, if you've had a complicated delivery and had a bad perineal tear, check with your doctor.
You may also be interested in: How soon after birth can you take a bath?
How do you clean poop after giving birth with stitches?
After pooping, it's important to clean the area thoroughly. There are several ways to clean after a bowel opening that is gentler than what you would usually do:
Super soft toilet paper
If you absolutely must use toilet paper, choose a super soft and strong toilet paper brand. Bring it from home. The toilet paper in hospitals are rough and tear very easily.
Check it out on Amazon
Tear off a good length and fold it into a few layers so you can easily hold it in your hand. Wet it so it's damp but not dripping wet. This makes it easier to wipe but not too wet that it disintegrates. You could also use a toilet paper spray to moisten it:
Check it out on Amazon
Baby wipes
This is a much better option than toilet paper. Baby wipes are so much softer and they are already moist so you don't have to wet them.
Use a light hand and wipe from front to back in a dabbing motion. Don't rub. Do this as many times as needed with a new baby wipe.
Choose a moisturizing baby wipe with no fragrance for sensitive skin. Just be careful about flushing too many at once as it may clog up your loo.
Check it out on Amazon
Use a bidet or peri bottle
This is actually my favorite way to clean yourself after pooping when your perineum is still healing. A bidet allows you to gently spray water from front to back to clean residual poop without the use of toilet paper or wipes. No matter how gently you wipe, it still hurts to touch. Plus, you would never be able to wipe as clean as you should around the stitches.
For those of you who don't know, this is a bidet:
Check it out on Amazon
If you have no access to a bidet, a shower head is fine too. Just make sure it's set to a gentle spray rather than a strong one.
You can also buy a peri bottle, which is essentially a portable bidet. Pack it in your hospital bag in the weeks before the delivery.
Check it out on Amazon
To wrap up
It's important to clean up after bowel movements when you are postpartum. This will help you avoid wound infections. Whichever method you choose, make sure to use a gentle hand and avoid rubbing.
Further reading: Can I sleep on my stomach after giving birth?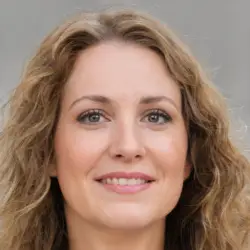 Latest posts by Sharon James
(see all)