One of the most anticipated events in a pregnant woman's life is labor. However, many women are unprepared for the physical and emotional challenges of labor. Preparation can make the process more comfortable and help reduce the chances of complications.
This article is about the practical stuff you need to sort out before the day. Check out these articles if you're looking for:
Here are some things you can do to prepare for labor in the last few weeks of pregnancy:
Prepare your house for the baby
Prepping your house for the arrival of a new baby can seem like an overwhelming task, but it doesn't have to be. A house is never completely finished, but it can be ready for the arrival of your new family member.
Plan ahead. Make sure you have everything you need before the baby arrives, including crib, changing table, and bassinet. If you have a large family or many visitors, prepare extra spaces in your home so everyone can stay comfortable.
Check it out on Amazon
Make a shopping list of items you'll need and set aside time to go shopping. Buy enough non-perishables to stock your pantry and staples like milk and bread for when you get home from the hospital.
Clean and declutter your home before the baby arrives. This will make it easier to be organized during the newborn stage. You'll have no time or interest to clean for at least a few months.
Pack your hospital bag early
It's always a good idea to pack your hospital bag early. This will help you relax and not have to worry about it later on. Plus, you'll be prepared for anything that may happen during labor or after delivery.
Some things you should definitely include are a robe, snacks, and flip-flops. These will make you more comfortable during your stay. You should also pack the essentials like a change of clothes, phone charger, and emergency contact numbers.
If there's anything else you want to bring with you, keep in mind that space will be limited. So try to pack light and only bring the necessities. Packing early will give you plenty of time to make any necessary adjustments before going into labor.
Check it out on Amazon
Further reading: When to prepare your hospital bag for labor?
Pre-register at your delivering hospital/birthing center and take a tour
If you haven't already, make sure you pre-register at your hospital or birthing center. This will help reduce the time it takes during labor, and you can also take a tour of the hospital or birthing center before you give birth.
I 100% recommend you take a tour so that you will know exactly where to go on the day when you're doubling up i pain. A tour also gives you an idea of what it will be like for you and your baby. You can find out about resources that are available, such as lactation consultants, NICU and nursery.
You should also check the policies of your delivering hospital or birthing center to find out what is allowed during delivery and after birth. For example, some hospitals do not allow photography during delivery, while others have specific visiting hours for family and friends.
Most hospitals allow you to wear your own clothes during labor but don't allow jewelry.
If you are interested in learning more on specific topics like twins, NICU moms, babies with special needs etc., many hospitals offer class options.
If you are interested in using certain items during your labor or birth (such as a birthing ball), explore labor and delivery equipment beforehand and book if you need to.
Check it out on Amazon
Take a child birth class
If this is your first time, thinking about childbirth can be anxiety-provoking. But what if you could take a class that would prepare you for labor and delivery? A childbirth class can help you understand the process better and can reduce the anxiety you may feel before labor.
Classes can teach about the anatomy of the birth process, how to manage contractions, and other techniques that can make the experience more comfortable for both mother and baby.
Not only will this preparation help make the labor experience more enjoyable for both you and your partner, but it may also decrease your chances of having a difficult labor or cesarean section.
There are many different types of childbirth classes available, so be sure to choose one that will fit your needs.
My favorite online hypnobirthing class is Hypnobubs. You get 10 video sessions, ebooks and lots of free goodies like Affirmations for Beautiful Birthing, Prompts for Birthing and inspiring birth videos!
Check out the Hypnobubs offer.
Have a plan for getting to the hospital
It's important to have a plan for getting to the hospital during labor. If you are going in with someone, make sure they are close by and within two hours of your location. If you are not going in with someone, make sure you have arrangements made for other children who will be taken care of while you are in labor.
You should also know your options if something happens and the person you're going in with can't make it. This can be someone else who is willing to stand-by or even an UBER.
To wrap up
Labor can be a daunting experience, but by preparing for it, you can make the process smoother and less frightening. By being informed and organized, you can feel more confident and ready for the birth of your child.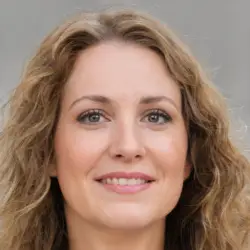 Latest posts by Sharon James
(see all)