Pregnancy is an amazing, life-changing experience, but it can also be a bit overwhelming. A pregnancy journal can help you track your thoughts and feelings, monitor your progress, and document all of the amazing moments along the way. You can find pregnancy journals at most bookstores, but they can be expensive.
Do you like clean, uncluttered books? These are the best minimalist pregnancy journals on Amazon.
If you're looking for a more affordable option, you can download and print a free pregnancy journal from the internet or create your own. You can journal online but there is something comforting about writing in a physical book. You can also stick photos and cards easily in a physical book. 
I design and publish beautiful minimalistic pregnancy journal books. Some, like this pregnancy book, is every affordable in paperback. However, I understand that there are so many things you need to buy to prepare for your delivery, the last thing you need is to spend on a 'luxury item' like a pregnancy journal.
Check it out on Amazon
If you would like to have a free printable version of My Pregnancy Journey, I would be more than happy to share it with you. It even has a few inspiration quotes hidden between journal pages.
Just sign up for my newsletter and you'll get a download link in your mailbox immediately. Don't worry, I only e-mail when I have something worthy to share:
You can download a pregnancy journal PDF from 101 Planners easily without leaving your email. There are journal prompts, a planner to record your tets, appointments, ultrasounds, checklists and more.
You can even use their pregnancy journal digitally but you'll need a PDF annotation app.
If you are looking for a super guided printable pregnancy journal, this download is for you. Every page is filled with guides, prompts and questions.
This 21-page printable even has a prenatal appointment log, baby shower page, nursery page and pages for baby names, birth plan and hospital checklist.
This website specializes in printables and planners. They offer a 38-page download which consists of all the usual pages like apppointment logs, journal pages, monthly planner etc.
Their pages are designed in cutesy colors with party flags but are surprisingly uncluttered and easy to use.
You can download your pregnancy journal either as a bundle or in separate pages if you only want specific log pages.
They have the option of daily or weekly journal pages, checklists, appointment logs and even a downloadable kick count log.
How do you make a pregnancy journal?
You can print and compile your own pregnancy journal from all the free download options available. Or use pages from the same download for consistency.
The most beautiful way is to bind the pages with a ribbon. This way, it looks artistic and bohemian. But you can staple the pages together, keep them in a folder or even get them binded at a shop.
There is no one right way to make a pregnancy journal. Some people prefer to keep a physical journal, while others prefer to keep all of their journaling online. Some key things to keep in mind when making a pregnancy journal are to capture your thoughts and feelings, track your progress, and capture photos and ultrasound images.
To wrap up
Keeping a pregnancy journal is a great way to document your journey and share it with friends and family. It is also a great way to look back on your experience and remember the good times. If you are pregnant, I encourage you to download a free printable pregnancy journal and start documenting your journey today!
The only problem with free printables is that they are pretty generic. If you are looking for specially designed maternity journals, for example, for lesbian couples, you will probably need to pay for one.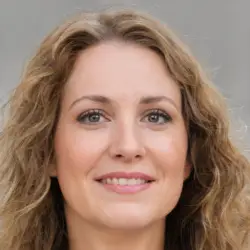 Latest posts by Sharon James
(see all)