There are so many things to keep track of during pregnancy—weight, doctor's appointments, nursery ideas, when to pack your hospital bag… It can be overwhelming! A pregnancy diary can help you focus on the most important things.
A minimalist pregnancy journal is a great way to document your journey while keeping things simple. Your journal can be as simple as a notebook or a fancy leather bound book. The most important thing is that it's just for you and your pregnancy. Record your thoughts, feelings, and milestones.
These are the best minimalist pregnancy journals on Amazon:
Check it out on Amazon
This gender-neutral book has an elegant gold embossed linen cover and can be layed flat for you to easily write and stick photos in it.
It has unique journal prompts for each month and just enough space for some extra thoughts and photos.
The classic design is timeless, making it the perfect gift for any mom.
Check it out on Amazon
This elegant book is embossed with rose gold foil by a 1940 Heidelberg Letterpress machine in Los Angeles.It's simple on the outside and only consists of blank pages inside so this is not for you if you like journal prompts.
The pages are thick and the book can be layed flat so it's easy for you to scrapbook.
It's squarish, measuring 8.5 in x 7.25 in, so it's easier to fit photos, ultrasound scans, letters, cards and a few short descriptions on the side.
Best minimalist pregnancy journal for anxious moms: My Pregnancy Journey
Check it out on Amazon
This minimalistic maternity journal is perfect for anxious moms. It has an understated design and simplified content. There are a few inspirational quotes between pages but for the most part, it's all journal paper for you to pour your heart out on days that you need to vent.
And on the days you don't feel like writing anything, don't.
Best minimalist pregnancy prayer journal: Dear Baby
Check it out on Amazon
This thoughtful journal allows you to capture the little and big special moments of pregnancy with weekly prompted prayers based on your baby's development.
It has beautiful binding and fonts, complete with scriptures on every page. This beautiful prayer journal book comes in a grey, ivory or black linen cover.
Best minimalist pregnancy journal for lesbian moms
There are so few pregnancy journals out there for lesbian couples, it's refreshing to see one with special focus on rainbow families. This journal has special pages for mothers, as well as pages for you to document the journey to pregnancy – from choosing the sperm donor to conception, to your delivery plan.
It also has weekly journal prompts with extra pages to let your thoughts flow. This beautiful journal comes in hardcopy and paperback.
Check out other lesbian pregnancy journals.
Best minimalist weekly pregnancy journal: 40ish Weeks
Check it out on Amazon
Admittedly, this one is a bit brighter than the others. However, for a weekly planner, it is surprisingly uncluttered with lots of space to let your thoughts flow freely.
It also has a running funny commentary throughout the book, which will always make you smile.
To wrap up
Minimalist pregnancy journals are a great way to document your pregnancy while staying organized and keeping your mind at ease. They are perfect for pregnant women who want to keep things simple and streamlined, without all the extra bells and whistles.
Wondering why and how to keep a pregnancy journal? Read this guide.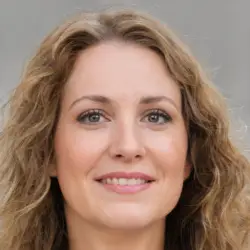 Latest posts by Sharon James
(see all)