Pregnancy rates in lesbians range from 9.9% to 37% in population surveys. For lesbian couples, becoming pregnant and being pregnant can be uniquely challenging.
Yet, there are few resources available for pregnant moms with a female partner and rainbow families. Wouldn't it be nice to have a pregnancy memory book that is specially designed for lesbian couples?
Even though there are not many high quality pregnancy memory books specifically designed for lesbian couples, here are a few of the best ones:
This lesbian pregnancy journal has colored interior pages and contains 186 pages. It is meant to be a book that you can carry around as your diary, journal and planner throughout your pregnancy.
The wording of the guided prompts and questions include both mommies in this wonderful experience. There are weekly journal prompts but also ample pages for you to let your thoughts flow.
It is the perfect gift for the lesbian mommies-to-be, or even for experienced moms who want a way to record their memories of each pregnancy as a keepsake for each of their children when they are older.
Check it out on Amazon
In the interest of full disclosure, I designed this journal after realizing there are no good lesbian pregnancy journals on the market.
Following my trend of self-promotion, the Mama, Mummy & Me pregnancy journal also comes with a minimalist, elegant cover. This journal has less pages for random musings, but still contains all the important pages for your pregnancy. 
Check it out on Amazon
Admittedly, I have listed my own journals in this article but I truly believe they offer more than the other lesbian pregnancy books on the market. You only have to use the 'look inside' feature on Amazon to see the higher quality and design of the books. 
There are two versions of this cute pregnancy baby book – a baby girl, and a baby boy version. They are only thin, with 42 pages. However, the colored interior is bright and cheery. 
Check it out on Amazon
There is also a pink baby girl version. As much as I don't like the 'pink is for girl, blue is for boy' principle, it's how the baby world works at the moment.
This 130 page pregnancy diary has a cute cover and lots of journal prompts to guide your pregnancy journaling. There are even pages to brainstorm baby names, fun facts and fun prediction pages, a newborn baby shopping checklist and even meal planners!
Check it out on Amazon
What should a lesbian pregnancy journal contain?
Many expecting mothers choose to keep a journal during their pregnancy. Most journals will have spaces for daily entries to track the mother's physical and emotional changes, as well as her thoughts and feelings about being pregnant. Some women also use their journals to track their diet and exercise habits, as well as to document doctor's appointments and other milestones.
A pregnancy journal for lesbians should contain all that and more. It should also have specific pages for:
both mom's details
the sperm donor's (dad) details
your journey from deciding to conceive to conception, to the pregnancy and birth itself.
lots of space to journal about your emotional ups and downs and document special memories.
To wrap up
Pregnancy journaling is the perfect way to capture the memories of your pregnancy forever, so that you can all revisit it in years to come.
Make the decision to record your pregnancy memories. You will be grateful for this choice in the future.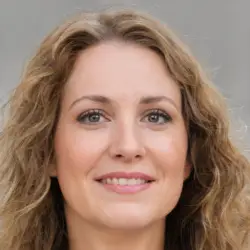 Latest posts by Sharon James
(see all)