Water births have become increasingly popular in recent years, with some claiming that it is one of the most natural ways to give birth. Some women labor in water as it can be less painful but come out of the water to deliver their baby. Others deliver their baby in the water.
Whether you are having a water labor or a water birth, you need to wear something that helps you feel comfortable. Labor can be long and you might only spend a portion of your time in the water. Pack a few different clothing options in your hospital bag for the different stages of labor.
These are your best clothing choices for a water birth:
Maternity tankini top
Opt for the tankini top if you would like more modesty but still be able to dry off easily when you get out of the water.
The only issue is difficulty with skin-to-skin contact after your baby is born. If you choose a tankini with a halter neck like this one, all you have to do is release the tie and pull one flap down:
Check it out on Amazon
Bikini top
Some women prefer to wear a bikini top instead. These are easy to pull down for skin-to-skin contact and breastfeeding the moment you get to hold your baby.
If you choose to wear a bikini top, don't wear complicated ones with criss-crosses and multiple ties. Don't even wear racerback ones. Choose something like this so you can easily pull one strap down for skin-to-skin contact.
Check it out on Amazon
Nursing bra
Chances are you already have nursing bras in your maternity wardrobe. Don't wear a cotton or bulky nursing bra in the water as it will get soaking wet and weigh you down. Even if you don a lightweight nursing bra, it generally doesn't towel dry. Your best bet would be to buy a set of unpadded nursing bras and change to a new one when you get in and out of the water.
CCC
Check it out on Amazon
Nursing sports bra
That's why some women prefer nursing sports bras. These are often moisture-wicking and quick-dry. Similar to swimwear, nursing sports bras can be easily towelled dry when you get out of the water. This makes it a great option for your water birth.
The Cake Maternity Lotus Bra is one of my favorites. You can read my detailed review here.
Check it out on Amazon
Light t-shirt
Some women prefer to wear their favorite t-shirt. Just make sure it is lightweight so you don't get dragged down by a soaking wet t-shirt. If you move in and out of the water a lot, a t-shirt is not a good idea as you'll probably need to change out of it when you get out of the water.
You might also need to remove your t-shirt for skin-to-skin contact once your baby is delivered.
This quick-dry maternity top is a great option if you prefer to have a proper top on in the water:
Check it out on Amazon
Birthday suit
Many women who deliver at home prefer to give birth in the buff but you can also opt to wear your birthday suit in the hospital birthing tub.
Bikini bottoms
Noticed I only spoke about tops and not bottoms? That's because if you are delivering in the water, you don't wear bottoms. If this makes you feel uncomfortable, during labor you can wear quick-dry underwear or bikini bottoms like this one:
Check it out on Amazon
What to consider when choosing your water birth outfit
What you choose to wear for your water birth really depends on your personal preference. However, make sure your D-day outfit has these features:
Comfortable to wear in and out of the pool
Easy access for fetal monitoring and to check on progress of labor
Easy to slip off once baby is born for easier skin-to-skin contact
Easy to breastfeed in
Easy to towel dry
Delivery is messy business. Dark colored clothes don't show stains as much.
Helps you feel more at home
What else you might want for your water birth
Here are some other things to consider bringing in for your water birth:
A jug to pour water over your baby bump or back.
Something soft to lean on by the side of the pool or tub.
Birth supports like music, aromatherapy and massage aids.
A supportive birth partner who won't faint on you.
Further reading: Are hypnobirthing classes worth it?
To wrap up
You can wear whatever you feel will help you be more comfortable during your water birth. Just keep in mind that you will be getting in and out of the water for various reasons during labor so it should be quick-dry. You can wear these same outfits if you're having a shower during labor and want to have someone in with you.
These are the most popular clothing options for labor and delivery.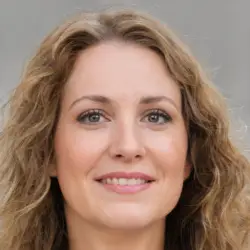 Latest posts by Sharon James
(see all)